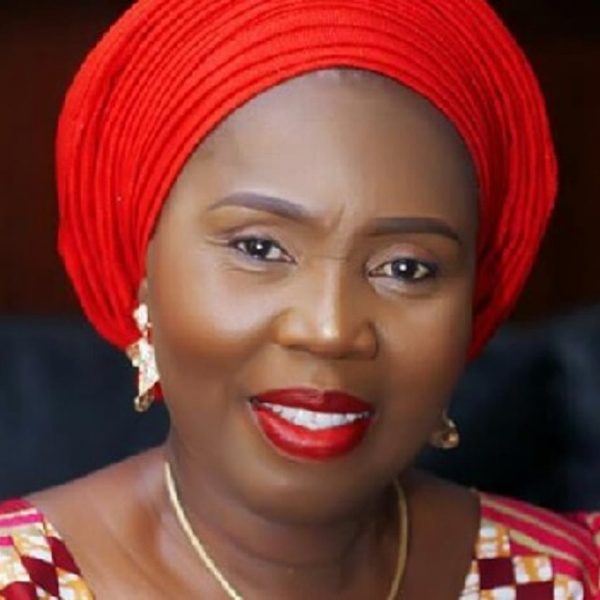 HER EXCELLENCY, THE FIRST LADY OF ONDO STATE
Chief Betty Anyanwu-Akeredolu, the Chairman of this August occasion, our special guest; Ms. Merrica Heaton –  Deputy Political and Economy Chief, US Consulate, our Honorable Awardees, Distinguished guests, ladies and gentlemen, It is my honor to welcome you to the African Women Industrialization Awards Ceremony! And I wish every woman here, A very Happy International Women's Day!
Betty Anyanwu-Akeredolu was born on July 20, 1953 to the family of Chief B.U.B (late) and Nneoma Dora Anyanwu (late) in Emeabiam, Owerri West Local Government Area of Imo State. She graduated from the University of Nigeria, Nsukka (UNN) with a BSc in Zoology. She obtained her MSc Fisheries (major in Aquaculture) from the University of Philippines, Iloilo. She is a firm believer in Continuing education which made her to go back to the University of Ibadan in 2016 for her Master's in Public Health, MPH in Health Promotion and Education (graduation in-view).
She is the Founder of Breast Cancer Association of Nigeria (BRECAN), a leading NGO that is galvanizing action against breast cancer in Nigeria through Public Education, Patients Support, Advocacy and Research. BRECAN was founded in 1997 after her experience with Breast Cancer. She saw the need to do something that will bring about a positive lasting change in the Nigerian Society that was deeply entrenched in the misconceptions of what causes breast cancer and how it can be treated. She has won several awards both locally and internationally for her work and commitment to the fight against Breast Cancer in Nigeria.
With her unprecedented Humanitarian disposition and concern for family and societal development, Betty Anyanwu-Akeredolu has given herself in service to others through her Foundation, Betty Anyanwu-Akeredolu Foundation (BAAF) so as to touch more lives.
She displayed passion in advancing and promoting literacy in children through programmes such as Reading Is Fun, essay competitions, and Spelling Bee competitions.
She is also committed to the advancing the economic status of women, nurturing the interest of young girls in ICT and Solar Energy technology in order to bridge the gender gap in Science, Technology, Engineering, and Mathematics (STEM), developing talents in arts and sports, promotion of improved sanitization in schools and communities and inclusive qualitative education for the deaf.
Furthermore, she has singlehandedly championed greater participation of women in politics at all levels as well as promote gender equity in governance.
In 2017, she launched a Two Hundred Million Naira (₦200million) crowd funding project to provide financial aid to indigent breast cancer patients in Nigeria.
Betty Anyanwu Akeredolu is a commercial Fish Farmer who also provides consultancy services under the business name Aquatek Farms Ventures. She nurtured her career as a Fisheries expert while working with the Federal Department of Fisheries and retired Voluntarily after 28 years of diligent service.
In addition, she has made a foray into politics since 2007 and is very active in the present dispensation.
Betty Anyanwu-Akeredolu has received several awards for her dedication and selfless service to humanity both at home and abroad. Worthy of mention are:
Award by the prestigious Harvard University in recognition of her outstanding contribution to cancer awareness and advocacy (2018).
The Platinum Award as "The Champion of Humanity" by the Nigerian Tribune Newspaper in Commemoration of its 70th anniversary (2019).
"Woman of the Year" (2021) by African Women Industrialization Awards (AWIA)
Betty is Married to Oluwarotimi Akeredolu, SAN, the current Executive Governor of Ondo State, and blessed with four wonderful children and four grandchildren. She is widely travelled and her hobbies include reading, gardening, sewing, music, jogging, tennis and yoga.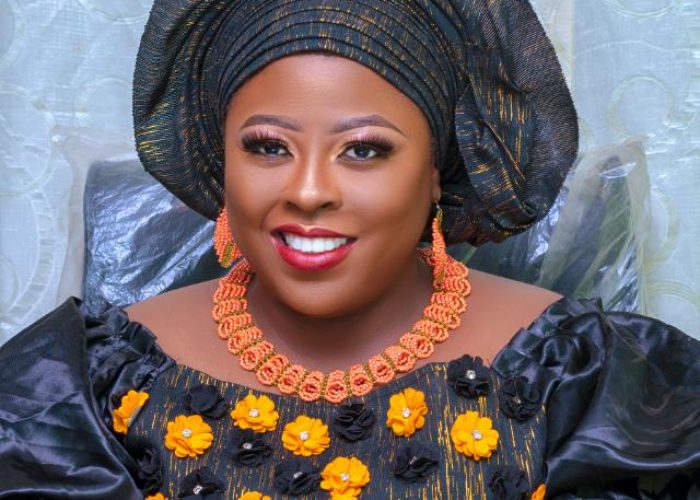 Helen Oduyemi was born in Esa oke town in osun state, south west Nigeria in 3rd of October ,1986.
I graduated from Ladoke akintola University of technology,oyo state, Nigeria in 2012, where she studied Science laboratory technology and went for my Nysc in 2015.  I reside in Oyo state, Nigeria.
 I am into the business of using  sustainable Agriculture, to reduce food insecurity through my company Helen genius agro products limited,using its cluster farming project model, offtaking, processing, packaging and exportation of orange fleshed sweet potatoes.
   Also the company help rural farms in deploying technology using drones to confirm land size, land mapping, crop count, and spraying of herbicide, pesticide and fertilizers.
   This help them in adequate planning and accurate Economics of their crop production.
  An alumni of the US consulate Academy for women Entrepreneur.
A member of Naccima youth entrepreneurs.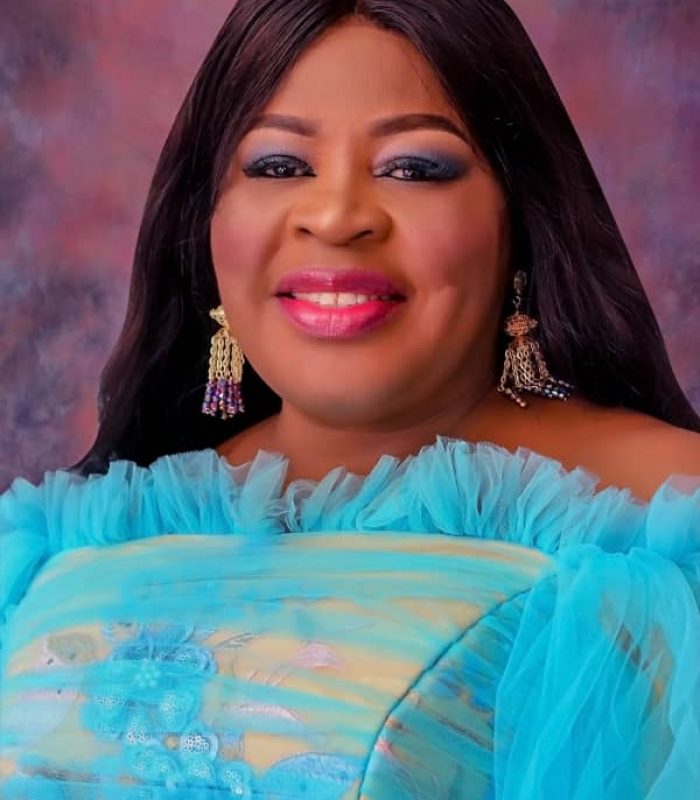 In 1984 while she was still in the University, she got married to her childhood heartthrob Madu Hamman who was then already working for a bank in Lagos. Therefore, upon completion of her degree from the University in 1985 she was automatically posted to Lagos for her one-year NYSC program and served at Eko Girls High School Okota, Lagos. In 1987 she secured employment with the Nigerian Postal Service (NIPOST) as a Postal Controller and worked at the GPO Marina Lagos until 1993 when she left to joined National Maritime Authority (NMA) now Nigerian Maritime Administration and Safety Agency (NIMASA) as Senior Commercial Officer. In her 27 years of Service in NIMASA she worked in various Departments among which are the Shipping Development, Research and Planning and Cabotage Services Department. She also served as S.A Special Duties to the Director General in 2007/08.
Mary attended several local and international courses while at NIMASA. These includes Anatomy of Shipping Cambridge University U.K. Human Resource Management Program University of Witwatersrand Johannesburg, General Shipping Management, Mumbai India,  Managing Safety London, Shipping and International Trade, Albion College London just to mention few.
In her pursuit for self-development she also proceeded to do her Post Graduate Diploma (PGD) with Federal University of Technology Owerri (FUTO) in 1999/2000 and subsequently did MBA Human Resource Management with Lagos State University (LASU) in 2003/2004. She is also a member of several professional bodies among which are Fellow Nigerian Institute of Shipping, Chartered Fellow Institute of Logistics and Transport as well as Female Representative in Council of CILT in2014-2016, and Fellow Emergency, Crisis Management Institute.
Mary is also a member of several Associations like Women's International Shipping and Trading  Association (WISTA Nigeria) which she is the immediate past National President from 2015-2020, and onetime a member of the WISTA International nomination Committee, Association of Nigerian Women Business Network (ANWBN) where she is the immediate past Treasury 2018-2020, Women in Logistics and Transport (WILAT) where she served as the first elected Treasurer. She is also a member of Women in Maritime Africa (WIMA) Nigerian Chapter where she is a Trustee and was the first Secretary of the Association.
Apart from her professional life Mary is has been very active in the service of God. She has over the past years been at several times Church Elder at her local Church EYN (Church of the Brethren) Ikeja a choir member and Women Leader for the local Church Council (LCC). Currently serves as the Church Adviser for the Local Church Council (LCC) as well as the District Church Council (DCC) Women Leader and District Church Council (DCC) Treasurer.
On the home front, Mary has been a loving wife and friend to her husband Madu Hamman for about 36 years and they are blessed with lovely two daughters Miss Hyelni Hamman and Mrs. Hauwa Thomas, a son Madu Isaac Hamman, a son in-law Deonte L. Thomas and two grandsons Dean L. Thomas and Daylen L. Thomas.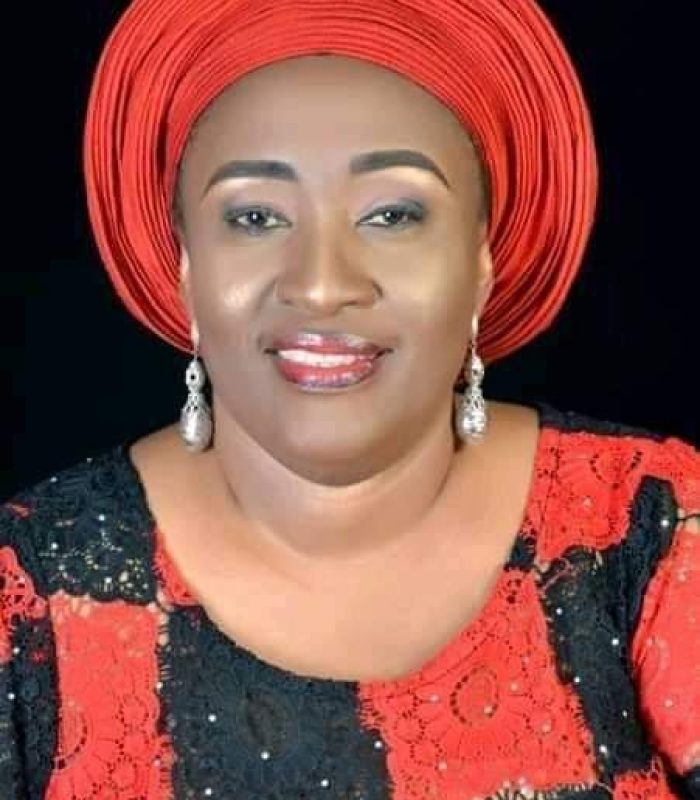 OBIARUKO CHRISTINA NDUKWE: Born to the family of Mazi A.J. Ndukwe and Ihuoma Ndukwe of Ndi-Ugbo, Elugwunta-Obayi Ovim after the Nigeria-Biafra Civil War  in Enugu. Her primary education was at the W.T.C primary school, Enugu from where she had admission into Ovim Girls and the Federal Government Girls College  Owerri. She later opted for the later for her secondary education where she excelled both  in the science and the Arts. She later gained admission into the prestigious University of nigeria Nsukka to study Pure and Industrial Chemistry. Having had the passion for the arts, something that runs in the family, she went on to write for the Financial Telegraph Newspapers in Abuja.
In 2002, she finally moved to Port Harcourt and after a few attempts in other sectors of business, she decided to swim through the difficult terrain of publishing. This eventually led her to establish a weekly Newspaper, known as 'The Beam". To further improve on her writing and journalistic skills, she enrolled into the Nigerian Institute of Journalism, NIJ. The story and the success of The Beam Newspaper can better be told by those resident in Rivers State and other neighbouring states.
While doing this and partnering with some of the state governments, she had always had a craving for the poor and the less previleged, a trait which had earned her the title of "The Great Philanthropist" by her father who had noticed that early in her life. She had always prayed for two things – to own her own publishing outfit and to run a charity organisation. Having succeeded in the first one, inadequate funding made it impossible to embark on the second project, as such she continued to run it on a low scale. She has always stood for justice, equity and fairplay, which sometimes portrays her as an activist of some sort though sometimes misunderstood.
Her strong belief in justice led her to stand firmly on the side of the truth when the present governor of Rivers State, Rt. Hon. Chibuike Rotimi Amaechi was involved in a nine-month battle to fight for justice when he was unlawfully substituted with someone else as the candidate of the PDP by those who had no regards for the rule of law. Oby or Onyeuko as she is fondly called was dogged and fully involved in the legal battle that has become a major milestone in our political and judicial history. She employed her Newspaper as well as collaborated with other media organisation to bring to light the truth of the matter even when it looked very impossible for the Governor to regain his ticket. Her position in the face of threats and intimidation earned her yet another uncommon feat as one of the closest friends of the governor. This of course led to more open doors in business and contacts, as such she decided to follow he passion. She began the process of establishing a foundation in honour of her parents – A.J. NDUKWE FOUNDATION for Peace, Unity and Development. Under the foundation, she embarked on the re-construction of a 3km road from Agbo-sign board to Oriendu. Something that has never been done by any single individual in the history of Ovum and beyond.
She also embarked on the provision of water with the drilling of the first bore-hole on the very difficult topography of Elugwunta.
Next is the roofing and completion of the Obayi Town Hall as well as the Methodist Church Obayi and the Catholic Church, Mbienku. The age old meeting and prayer hall known as 'Agbala-perey' in Elugwunta is also being reconstructed with the support of our daughter. She also embark on a street lighting of some of the roads staring from Ndi-Ugbo, Elugwunta. Many students, families, churches, individuals and organisations in Ovim and beyond have also benefitted immensely from her magnanimity. (The list is unending). Also she embarked on a sensitization and awareness campaign which is aimed at drawing our people into active politics and governance. Her experience and current studies in the Department of Politics and International Relations in the University of London has exposed her to the importnace of politics in the development of a people. It is her sincere desire to see Ndi-Ibayi (our people) come out en masse to take part in the business of governance. She is also at the fore front of the need for the Ovim Consciousness in our people so that we can collectively gather our resources for the development of our town. Her foundation will also partner with other world bodies to enhance both the education and the living standards of our people which in turn will help in National Development. A scholarship programme for five Ovim youths and three Isuikwuato youths has also ben established to help indigent students.
OBIARUKO which means 'Nwa-nganga' that is 'Our Pride' is truly the Pride of the Ovim people and Isuikwuato in general as she is a true Ambassador of our people.
Various Contributions
Roofing and flooring of the Obayi Town Hall
Reconstruction of the Elugwunta-Obayi Prayer Hall (Agbala-Pray)
Drilling of a 450ft bore-hole
Street lighting of Ndi-Ugbo compound, Elugwunta Obayi Ovim.
Construction of a dilapidated 2km of a 6km Agbo-sign board-Oriendu road.
Temporary roofing of the Evangel Methodist Church Obayi Ovim.
Commitment to the building of the Parish Priest office of the Catholic Church, Mbienku-Ohoroho Ovim.
Payment of school fees for many students in Ovim
Sponshorship of the record/VCD for the Ovim Community League, OCL, Enugu Branch.
Medical bills for some sick women
Empowernment of some Ovim youths
Establishment of the A.J. Ndukwe Foundation for Peace, Unity and Development
Sponsorship of the 3rd women's synod of the Methodist Church Ovim Circuit Isuikwuato Diocese.
Provision of one and half plots of land for the building of the OCL Town Hall in Trans Ekulu, Enugu
Two buses for the OCL women wing, Enugu branch
Provision of over 10,000 exercise books for Abia students
 Lastly, the Convener of Citizens Quest for Truth Initiative, an NGO for bridging the gap between Citizens and Government, as well as transferring passionate Citizens for Leadership.
She has won several national and international Awards in the areas of Human capital development,
Peace and Unity, Media Excellence and most recently, The Lady of Excellence Award 2021 by DMOMA AWARDS.
Her NGO has also received two Awards as the BEST NGO FOR THE VOICELESS by DMOMA AWARDS.
She looks forward to moving to the international scene with her new books on Women, Power and Myths.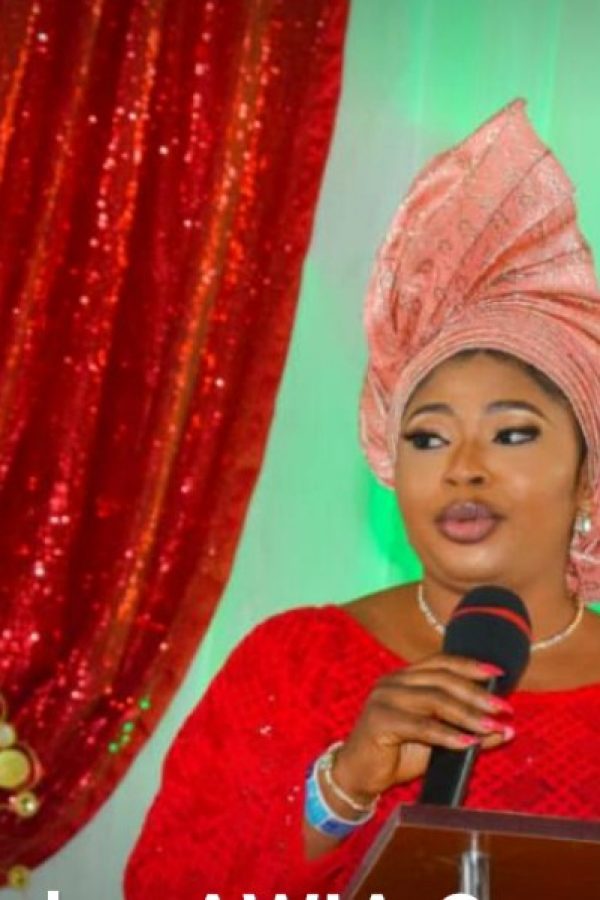 Omanibe Blessing Ameh ( born Feb 10th 1985) is a Nigerian,born in kaduna state to Kogi parents Elder & Pastor Mrs Joseph Yakubu Ameh. Schooled at Govt Girls Secondary Kwoi, Nuhu Bamali Polythecnic, University of Maiduguri & Ahmadu Bello University.
Omanibe Blessing Ameh is a Human Right activist, a Philathropist per Excellence, an Enterprenuar, an Evangelist, Founder/CEO Oma Life Rescue Foundation & the CEO Ameku Promotions Ltd.
As founder of Oma Life Rescue Foundation (OLRF) the Foundation has empowered several women and youths with various skills acquisition within available resources. Most of the women we have provided sowing and  grinding machines, hair dressing equipment. The youths we have helped to provide to some motorcycles, vehicles, vulcanizing machines, tricycles among others. This basically is to take them off the streets and ensure that youths Involvement in social vices is reduced to the barest minimum. Suffix to say here, the most of the activities of the OLRF is carried out in partnership with States government and kind spirited individuals who assist in one way or the other. As an NGO, we also run a Food and cloth fiesta during festive periods, during which we provide the less privileged mostly in rural areas with food and clothing materials during which we also carry out sensitisation on trending issues that will better their lives. We give scholarships to orphans, assist widows with trading seed. We have been the voice for several raped children,to give justice,nuture them back to health & counselling. We reached out to several communities with free health care activities for children,aged & youths. We have reached out to schools without básic needs such as chairs, boards,books etc. We visit hospitals where patients are  held back due to their inability to clear bills & we stepped in severally to help such individuals out.
Our moto is "touching lives positively" and towards this, we have visited several states doing so with the little resources within our disposal and hope to make it better going forward.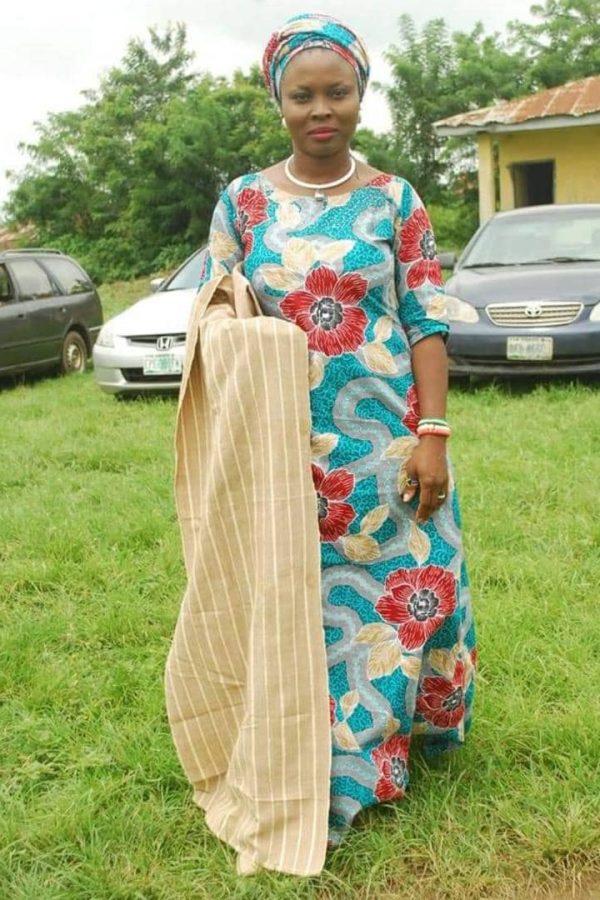 Christiana Olapade OJO  is a Clinical Herbalist, trained and mentored by one of Africa's best; late Ebenezer Oluwafemi OLAPADE (Professor of Ethnomedicine & Founder of NARL Specialist Clinic). Even though, born into the practice of herbal medicine, she has practiced professionally since 2002, when she was endorsed by the Oyo state Ministry of health.
Christiana studied Botany and Ethnomedicine, from the University of Ibadan, Oyo state, Nigeria. She has obtained Certificates and attended courses in Natural Medicine, Pharmacognosy, Mental health-home care, Preliminary diagnostic techniques, Toxicology and pharmaceutical Oncology. She is one if the recipients of the prestigious National award of Leadership and Productivity, by the National Productivity centre of the Ministry of Labor and Employment.
Christiana is a Public Speaker, Youth mentor, Local content advocate, JCIN certified Trainer, environmental friendly practice enthusiast and a Women & Youth development advocate. She is the Managing Director of NARL Specialist Clinic (Centre for Research, Documentation & Development of Phytomedicines) in Ibadan, Oyo State, Nigeria and CEO of NARL consult, marketers of clinically safe herbal mixtures.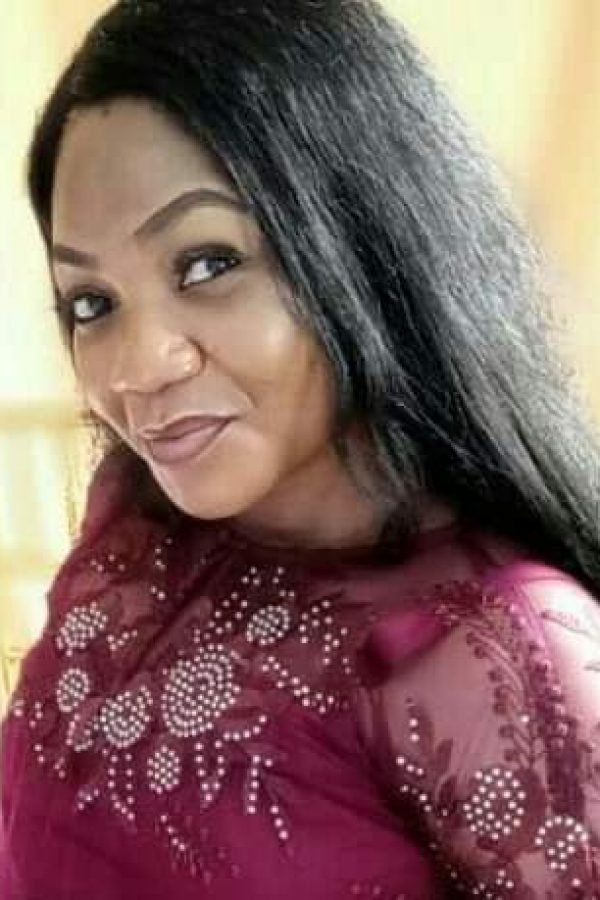 TESSY IGOMU is a prolific writer and outstanding female journalist that has made her marks in health reporting with the PUNCH Newspaper. She is a member, International Women Media Foundation, Washington DC. And was celebrated as one of the #Journoheroes. 2. Member, International Center for Journalists (ICFJ). Formerly an Assistant Features Editor with the Sun Newspaper, a position she attained by dint of hardwork and dedication to selfless service, she is a recipient of several awards that include – The Sun Newspaper Best Investigative Reporter of the Year 2007 and Maternal & Child Health Award – Rotary International, which she won twice, in 2011.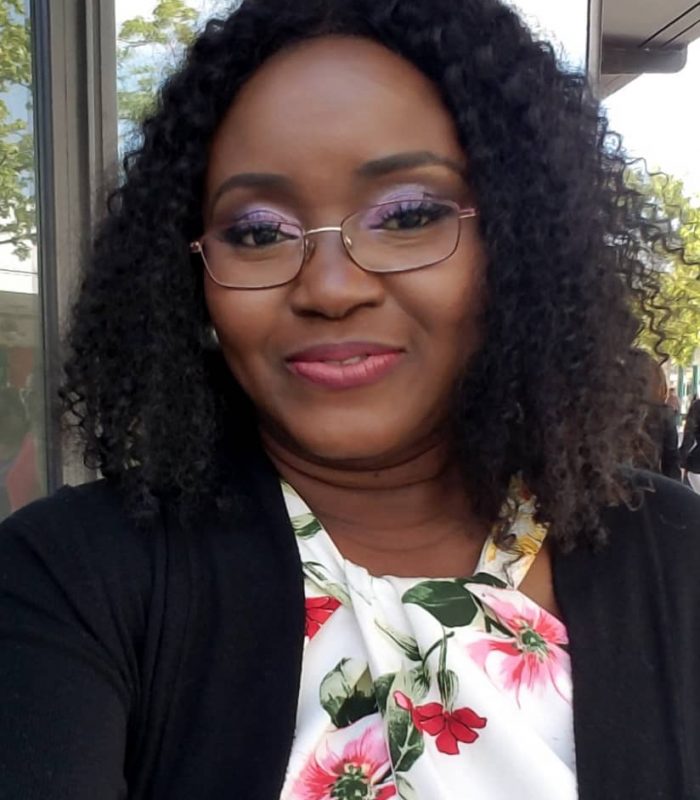 Ms. Funmi Oyedele (Sobola) is an astute nurse, caring mother, and a professional on many fronts. She is an alumna of Olabisi Onabanjo University, Ago Iwoye before she joined the Nigerian Law School and practiced as a solicitor to the Supreme Court of Nigeria for 6years. She has since bagged many academic achievements from notable institutions across the world like Associate of Science degree in Nursing from the Indiana Dabney University, Hammond, Indiana, Bachelor of Science in Nursing from Chamberlain University College of Nursing, Masters of Science in Nursing Program and she is currently the director of Nursing/clinical manager at the Allstar Medical staffing solutions Inc, Olympia Fields, IL, USA.
Mrs. Oyedele is quite passionate about women's development and growth, and she never turns her eyes off such an initiative that caters of women's growth and success.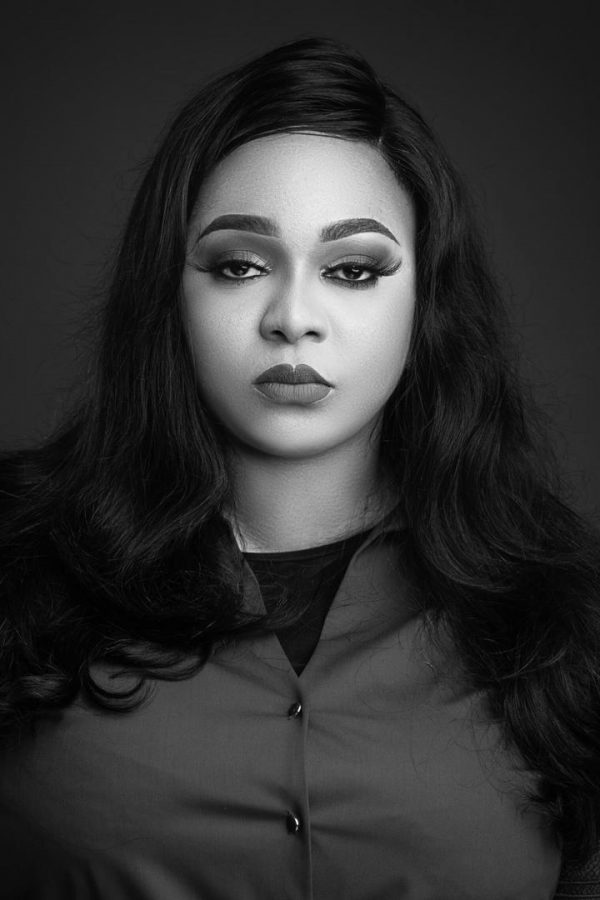 MefLyN AnwanA is currently the Special Assistant to the Governor of Akwa Ibom State on Entrepreneurial Development, Directorate of Marketing, and Brand Management. A Corporate Communication Expert,Digital Marketer&Strategist, Documentary Film Maker, Tv Presenter, Artiste, Content Curator, Coach/Advisor and Food Engineer.
 She has trained a global network of intelligent professionals who identify communication needs and  assist in developing concepts that are measurable to complement strategic entrepreneurial goals as GALE MULTIMEDIA CEO and Founder of GALE pay and GALELYN
She is  an experienced and motivated professional with exceptional leadership and interpersonal abilities.  She IS currently involved with an Entrepreneurial Development initiative MEGP (My entrepreneurial goal program) that focuses on providing continuous and sustainable engagement  to a large segment of entrepreneurs and youth in the southern region of Nigeria. MEGP leverages Entrepreneurship Education, Digital Skills Training, Accelerator Models, Mentoring Labs and explores Social investments for Societal Advancement.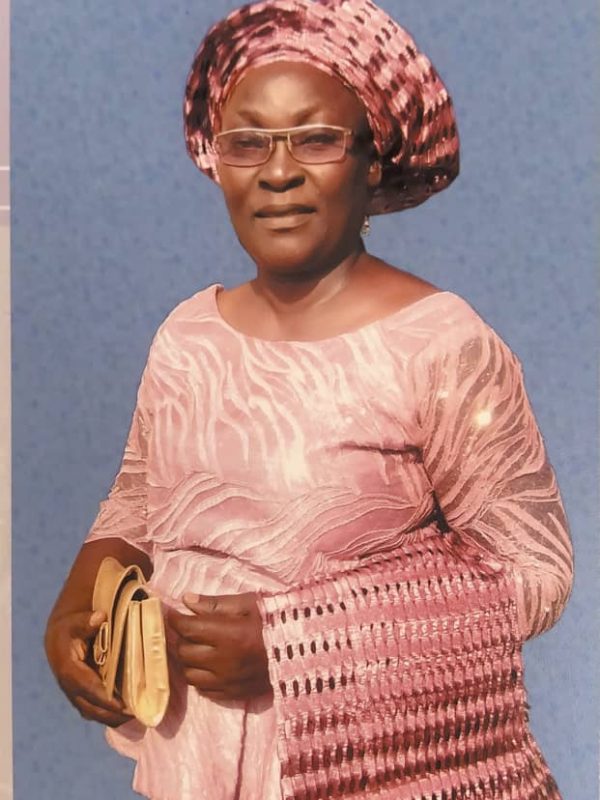 Dr ( Mrs) Ogundele  Florence Oluranti
Date of birth: 07/03/1960.
Place of birth : Ibadan Akinyele – State  Oyo
EDUCATIONAL INSTITUTION ATTENDED WITH QUALIFICATIONS
Lagos State University.   Med ( Educational Management )  –            2004  to  2006. University of Ibadan.  ( Bed G&C/Maths)  –  1992   to  1998.
Oyo State College of Education ( NCE Maths/ Chemistry) 1981  to  1984.
Igbo Elerin Grammar School Ibadan ( WASC  1975  to   1980.   
C A C  Modern School Orita Basorun Ibadan ( Modern School Leaving Certificate) –                1972 to 1975.
Bola Memorial Anglican Pry Schl Abule Onigbagbo   (Pry Schl Leaving Cert 1966 to 1971.
WORKING EXPERIENCE
EMPLOYER: Lagos State Ministry of Education
Community Grammar School Akowonjo 1985 to 1995 ( Subject Teacher Class Teacher).
Government Technical College Ikotun ( Head of Section General Studies Department Subject Teacher) 1995 to  2004.
TESCOM Zonal Office Ikotun.
Schedule Officer Budget, Planning & Statistics 2004  to. 2005
Inspectorate Division 2005  to 2006.
Igando Community Senior High School Igando.
Head of Department Subject Teacher 2006  to 2012.
Community Junior Grammar School Egbeda Akowonjo [Vice Principal Academics].
Vice Principal Administration 2012  to 2020. Retired from Teaching Service Commission of Lagos State 7th March, 2020.
Married to Dr Ogundele Oluwole Ogunjide, blessed with 5 Children
AWARDS:  Best Teacher By the School Principal 2002
Honorary  Doctor of Divinity by  World Evangelism Christian University South Carolina U S A.
2014 Award of Excellence Old Students Association CGSA 92 set 2017.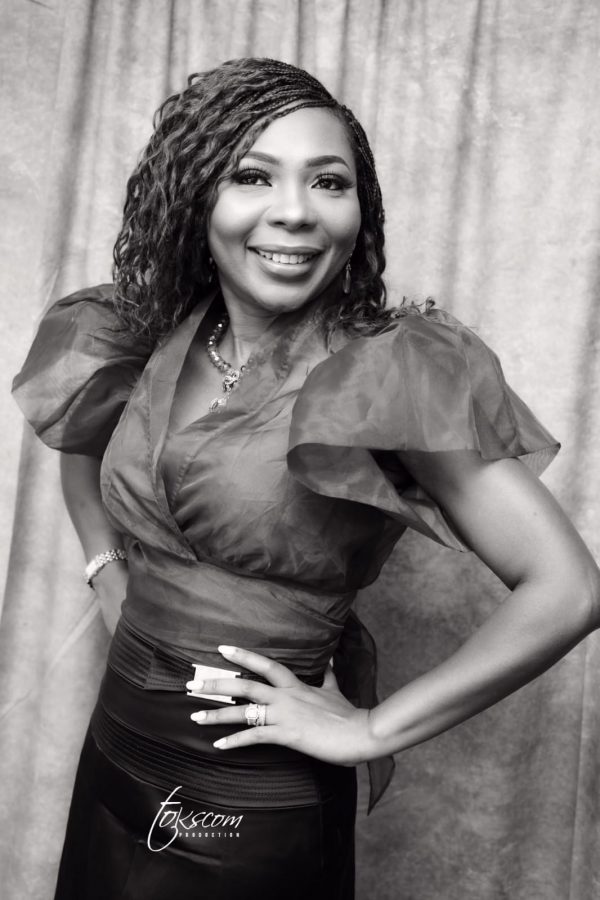 Director of Operations Alkint Services Limited UK
Senior Patient Safety Specialist in both community and acute setting since 1999, within NHS Trust,
Social Services, Private Hospitals organising CPD training, seminar and workshops for staff including
Doctors, Therapist, Nurses, Social Worker, Support Workers etc.
Competent consultant with a bachelor's degree in Physiotherapy (1995) and a Postgraduate degree
in Health Ergonomics and Human Factor (2003). Final year MSc in Patient Safety and Clinical Human
Factor.
Extensive experience in policy formation, auditing, establishing a safe system of work, risk
assessment and training in multidisciplinary settings.
A persuasive negotiator with proven experience of developing and implementing organisational risk
management and governance strategies across multiple organisations and highly developed
consultancy skills.
Written published articles in (Equipment Services 2015) Professional Journals: Manual Handling
Considerations for people with Dementia and Challenging Behaviour
Peered reviewed Manual Handling of People with Dementia for Carers, published by the National
Back Exchange.
Spoken both National (UK) and International (Nigeria and other African Countries) on various Health
Care Topics at healthcare Conferences.
Member of the UK National Strategic Group for the Early Intervention Programme.
The Founding Trustee and Executive Director of a UK registered charity – Naijaid, that is committed to the relief of sickness and preservation of health of persons living in Nigeria and Nigerian living in
the UK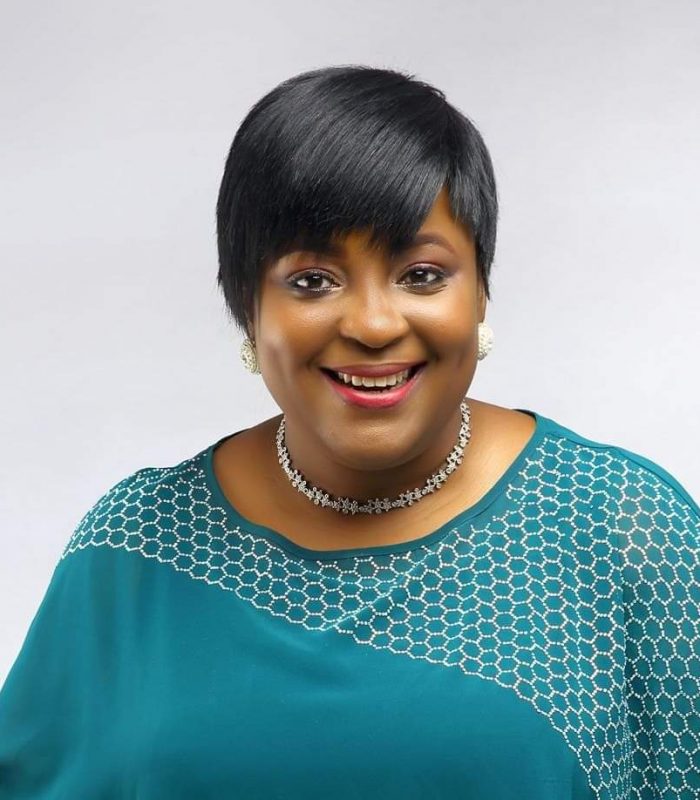 MODUPE OYEKUNLE is an industrialist with a passion to influence key sectors of the economy, be a change agent in rebuilding Nigeria and as an ardent lover of God impact lives and challenge entrepreneurs to live an integrated life whilst fulfilling their definite purpose on earth. Having worked with top established educational institutes, her experience and passion for impacting lives led to the establishment of Masterpiece Resource Development Centre in 2007 with a mission to Discover, Develop and Deploy entrepreneurs for accelerated national development. Through this platform, she has reached and affected the lives and businesses of over 10,000 persons and still counting. She also established His Masterpiece Schools with a mission to raise total and well rounded children.
She has over the years positioned herself as a force to be reckoned with, which has led to her being appointed to seat on several boards of organizations in the public and private sector and has also been recognized both locally and internationally. She is currently the National Coordinator of ANWBN: a coalition of women business associations in Nigeria, the immediate Past President of Neca's Network of Entrepreneurial Women, and a Board Member of National Orientation Agency (NOA).
She is an alumnus of the University of Lagos where she got her Bachelor's Degree in Industrial Relations and Personnel Management. She also went further to get her Masters Degree in Human Resource management from Huddersfield University, United Kingdom. She also has a Post Graduate Diploma in Economics from the University of Lagos and her passion for education led her to further pursue a Post Graduate Diploma in Education from the Nottingham University, United Kingdom. She is an alumnus of the Lagos business school, a trained trainer for the International Labour Organization (ILO) entrepreneurial modules and a trained life coach.
She is happily married to Pastor Rotimi Oyekunle and their marriage is blessed with a set of lovely twins and together they preside over His Masterpiece Church.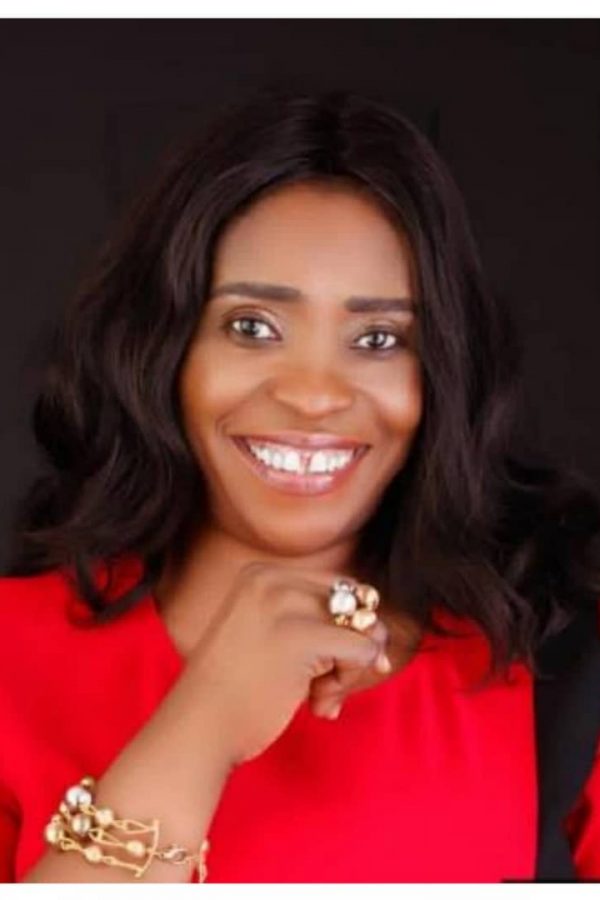 Mrs. Affiong Israel Ibanga FCIS, FIFFN, is the Vice – Chairperson of AML Bonded Terminal (Advanced Motors and Logistics Ltd), whose services include freight forwarding, export/import services, shipping agency, project cargo logistics, maritime consultancy, and Bonded
Warehousing. She is also the Chief Executive Officer of AML Farms and Industries
Ltd. In her strive for professional excellence, she holds a Master of Science in Transport Management with Specialization in Logistics
(MTM), Ladoke Akintola University of Technology, Ogbomosho, Oyo State. Post Graduate
Diploma in Logistics (PGD), Ladoke Akintola University of Technology.
She is also a graduate of Atlanta Technical College, Atlanta Georgia, USA. As a Vice – Chairperson,
she ensures due diligence in the implementation of the organization's policies, coordinating ideas
that bring growth and development to the organization.
She is the Chief Executive Officer of Fulltime Catering and Creative Kitchen, making giant strides
in the food catering and products industry. She has branded Nigerian local spices and kitchen
accessories to meet the global standard that are exportable and add value to the economy.
Her area of interest is to support the agricultural revolution by developing added value chain in
Agro-Allied Products, using Hi-tech maintenance services to maximize productivity on a
commercially sustainable approach which creates jobs and generates significant export revenue
for the nation's economy.
She belongs to several associations both nationally and internationally:
• Fellow- The Chartered Institute of Logistics and Transport (CILT)
• Fellow- Certified Institute of Shipping (CIS)
• Fellow- Institute of Freight Forwarder of Nigeria
• Corporate Member and Co-opt Ex-officio – NACCIMA (Nigeria Association of Chambers of
Commerce Industry, Mines, and Agriculture)
• Member – Lagos Chamber of Commerce (LCCI)
• Member – Uyo Chamber of Commerce (UYOCCIMA)
• Board Member – US – Nigeria Trade Council
• Member – Women in Shipping and Trade Association Nigeria (WISTA)
• Member – Africa Women in Maritime (WIMA)
• Chief Operating Officer – Women Entrepreneurs and Professionals Development Network
• Founder and Chief Executive Officer – A – Smile initiative and empowerment foundation (USA
& Nigeria)
• Chosen among the top 100 Women in Maritime in Nigeria by Ships and Port,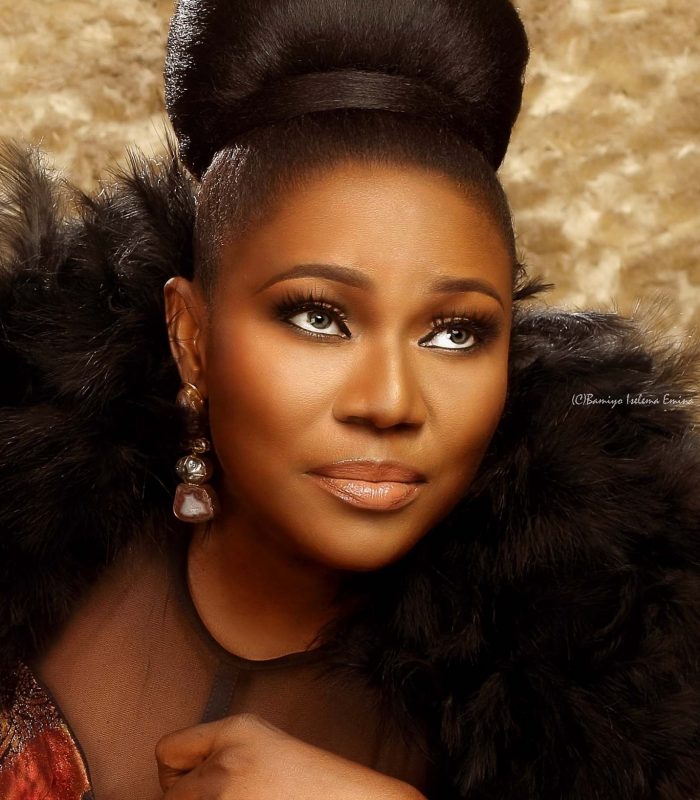 Oluwafunmibi Adebayo Oduwole
Oluwafunmibi Adebayo – Oduwole, Events and Creative designer at Rostal Flowers and Accessories. I schooled at the University Staff School Ibadan, afterwards, I went to Abadina College in University of Ibadan. Right from secondary school, I initially started at The Polytechnic, of Ibadan to study Geology. Finally, I went ahead to continue my studies at the University of Ilorin where I also studied Geology and Mineral Sciences. I'm happily married to Hon, Gbolade Ola Oduwole.
Growing up, I always have flair for decorating, gathering flowers and making beautiful bouquets. Colors, events and decorating makes me happy, I love making people smile through the impact of my work.  
Decoration is all about me. In decoration, I always have to a sound grip of color combination. This creatively allows my work to beautifully and elaborately stand out. Through my years as an event decorator, I have learnt a lot of things, having a good knowledge about my work and client has really improved my work ethic. I am a simple person and I strongly believe in simplicity because it is the utmost sophistication. When things are simple, elegant and beautiful, that is what makes my work stand out.
Through my years working as a creative designer, I came to realize that my dream has indeed come through, living the dream of doing what I love to do.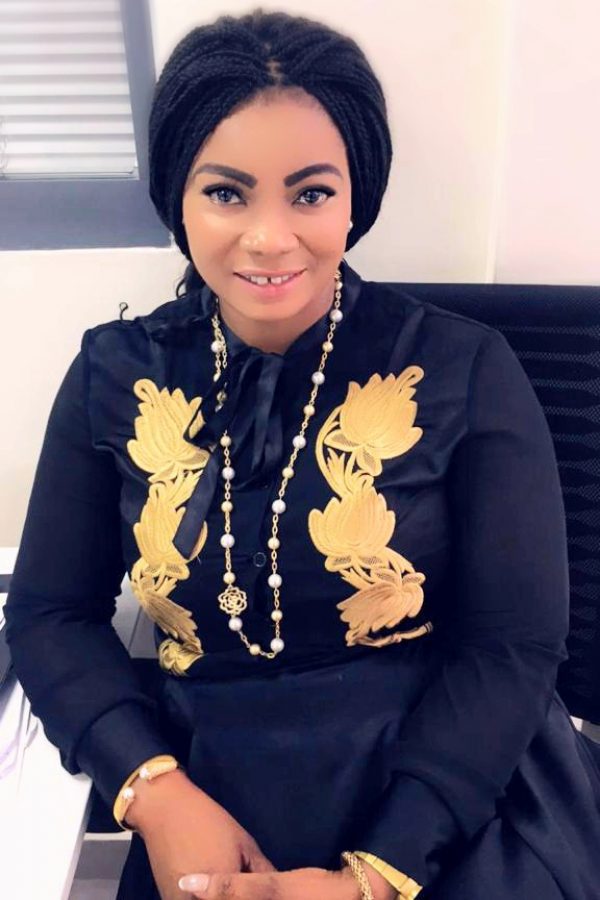 Ada Theresa Owuka an Economist/ thorough-bred Banker with over twenty years' experience in the banking and financial industry. She had managed several core aspects of banking over the years, and credited as a key figure in the treasuryand Financial institution arm of banking. 
Ada Theresa Owuka began her career as the editor of the Nigerian Treasurer, an official journal for the Money Market association; she assisted in the development, implementation, coordination of several policies and programmes between the year 1992 and 1998, which put her in good stead in her chosen career.
Ada Theresa Owuka moved on in the year 1998 to join Hallmark Bank where she cut her teeth in the banking sector; from there on she had worked for several other banks such as Platinum Bank, EIB International Bank, Skye Bank, where she headed different departments from retail banking across marketing and treasury management. Currently, she is head Treasury Marketing & Financial Institutions Providus bank plc. 
She is an associate of the prestigious Lagos Business School (LBS), Chartered Institute of Bankers Of NIgeria and FMDA (Financial Markets DealersAssociation. She sits on the board of 2 Finance houses and one micro finance Bank .Head of Membership of the Commonwealth Business women network. She is a Head converner of world disability campaign an international recognised NGO  a keen sports enthusiast with special interest in Music, Travelling and Humanitarian works and passionate about development issues in Nigeria.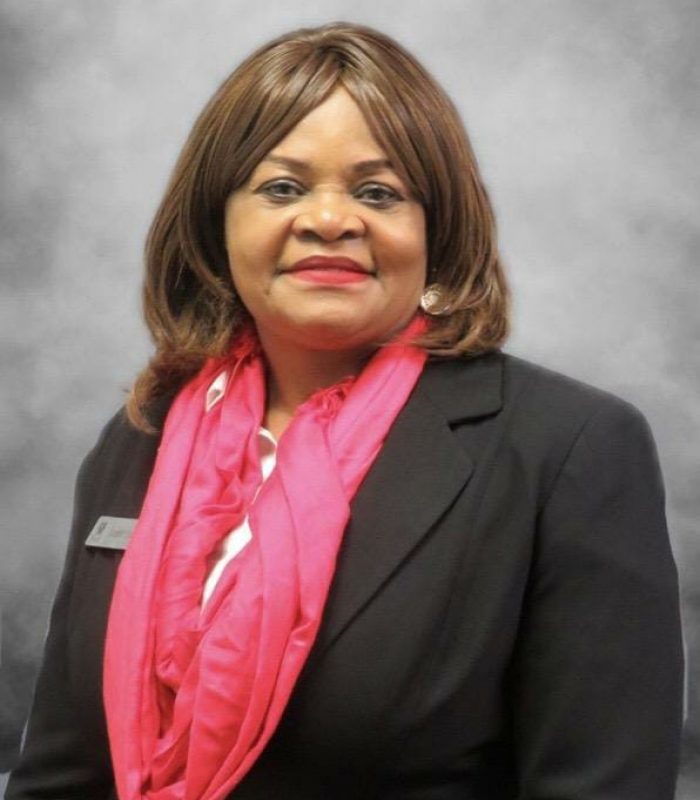 Lady Queen Elizabeth Ejindu is Philanthropist, a Healthcare Consultant and a Financial Empowerer in the United States of America. She has remained a towering amazon in reputation and with her absolute devotion to the unrelenting empowerment of both Igbo and non- Igbo Women from all over the Diaspora.
Chief Queen Elizabeth Ejindu is a Senior Clinical Scientist at one of the prestigious Medical group in Northern California. In an early age, she earned her BSc in Medical Laboratory Technology at University of South Alabama in Mobile Technology, Alabama. She furthered her education on a graduate level at University of Pittsburgh, Pennsylvania bagging two Master degree in Allied Health Leadership, Supervision and Management, plus a Master degree in Public Health (MPH) , specializing on Community Health Administration.
Currently, working on her post graduate doctorate degree in Healthcare Administration.
Chief Ochiluozua, Mmili Nkedoluedo, as she is fondly called by one of her Women Empowetment Organization, – Umuada Ndi Igbo in Diaspora Worldwide, as one of the Board of Directors, knows the responsibilities of fostering and caring for sustainable advancement in education for our children,  and for humanity in general. She has given back to her Community both in Nigeria and in Diaspora. She has no demarcation in going beyond the call of duty; hence, She is called"akidi enwero oke"; a woman of integrity and trust. She is well equipped in growing a healthy state of patriotism. She commits her heart hundred percent and with a positive entrenchment in all outcomes and in pursuit of justice for all and love for people and for country, whilst adding value to their nation's call to duty.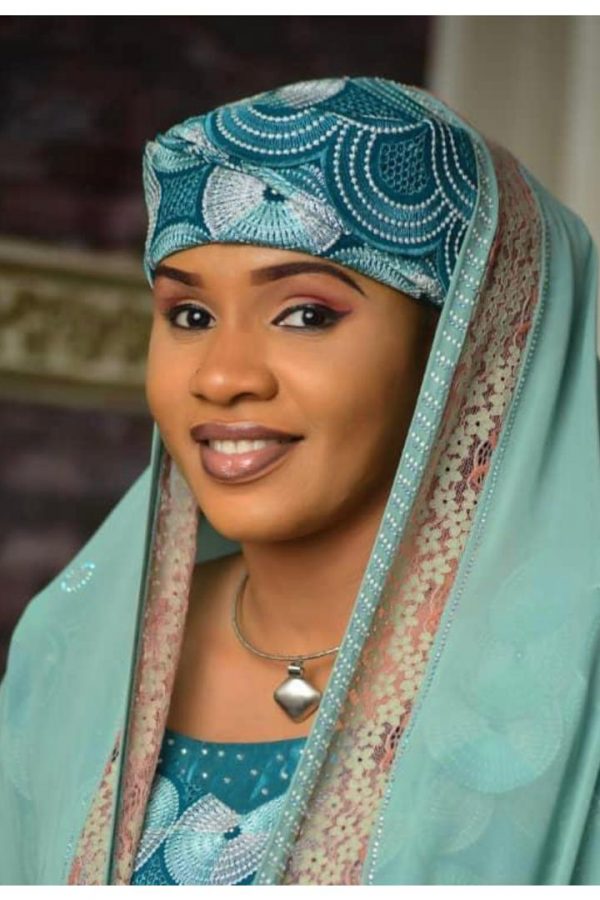 SAMEERA ABUBAKAR ABDULLAHI
SAMEERA ABUBAKAR ABDULLAHI is a graduate of Winneba University of Education Ghana, with a degree in B. Ed in Education Administration. She is the Founder of a number of organizations, these are: 1. Better Life for Children and Women Future Foundation.
Founder of MHS Universal Investment Limited that speclize in rice farming, milling and packaging.
3. CEO Guarantee Impex Global Services Ltd.
Founder of Samaan Intercontinental Resource Ltd, which has subdivision in Restaurant, Catering Services, Interior and Exterior Deco.
She is a certified Graduate of NIIT(Oracle 11i), An agent of (APCON) Advertising Practitioner Council of Nigeria and member of kano ICT Committee under Kano State Ministry of Commerce, Industry, Cooperative and Tourism.
She has shown her prowess in the associations she belong, which are quite number but just to mention a few:
1. NACCIMA Women Business Group Coordinator kano (NAWORK).
Kano Deputy Coordinator and Council Member NACCIMA
Youth Enterprenuers, member of (KACCIMA) kano Chamber of Commerce, Industry, Mines and Agriculture under (NACCIMA) Nigeria Association of Chambers of Commerce, Industry, Mines and Agriculture.
Sameera is a human right activist and a very active member of various Civil Society Organizations. She has passion in Enterpreneurship and youth development. She is the chairperson youth, Gender and Special Need Committee of NACCIMA youth Enterprenuers,
She has backed MAISM,FIMC and CMC honorary.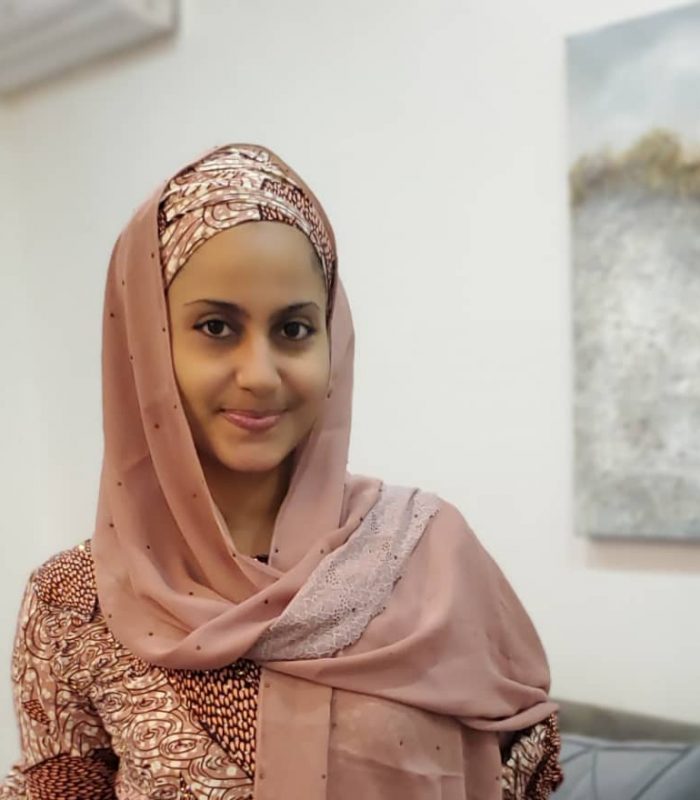 Mrs Shuhda Muhammed, CEO Tripoint Travels and creative director Bullion Heights Ltd, is a Entrepreneur from Borno state, Northern Nigeria. Being the first girl child in her family to obtain a degree, Mrs Muhammed is a passionate and strong supporter of girl child education and women empowerment.
Mrs Shuhda Muhammed founded Tripoint Entrepreneurship Academy in partnership with Enterprise development center of Pan Atlantic University and Global Entrepreneurship Network (GEN) Nigeria, to champion the course of bridging the gap in financial literacy and skills to Nigerian youth especially women.
Mrs Muhammed believes tackling the issues facing girl child education is not a job for one but all. She spearheaded the TEAMentors project, a project focused on setting aside individualism and coming together as a team of female mentors in educating and empowering young aspiring female entrepreneurs to start their businesses, using economy of scale to cut down the costs of services rendered to any entrepreneur under the TEAMentors umbrella.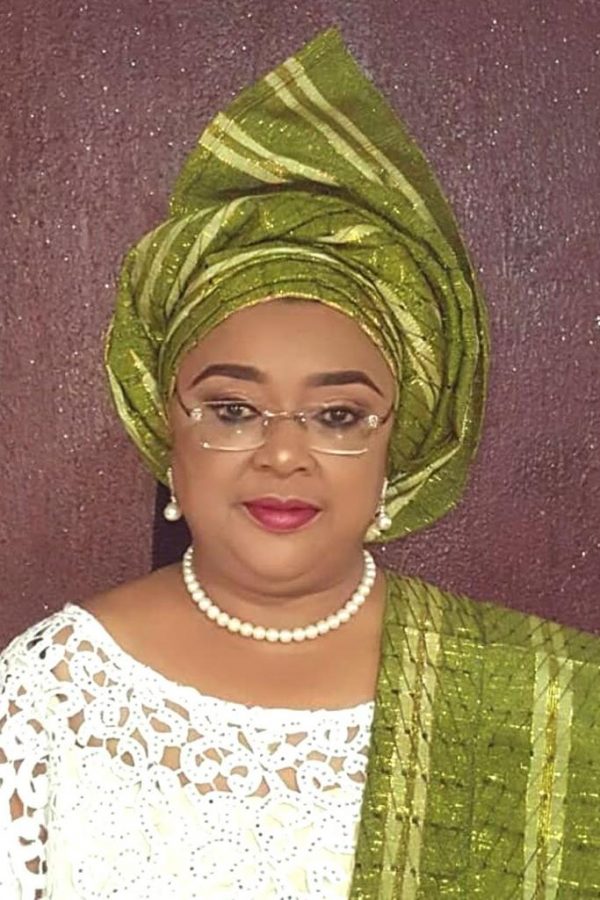 Angela Ajala has served as the Executive Director of Ladela Schools since January 2004.
She has been in the Education and Training business for more than three decades.
Most recently she veered into Agricultural business and undertook the position of Managing Director of Global Ladela Agro- Allied Farms (GLAF), a company empowering a new generation of Agripreneurs in all aspects of Agriculture, from virtual farming to training to export, etc.
Angela is a Goldman Sachs Scholar and an Alumni of Enterprise Development Centre, Pan- Atlantic University Lagos.
She currently serves as an Advisory Member of Board of the Enterprise Development Centre.
Angela belongs to a number of Organisations and International NGOs.
She is the immediate Past President of Business and Professional Women (BPW) an International NGO that develops the professional, business and leadership potential of women on all levels through advocacy, mentoring, networking, skill building and economic empowerment programs around the World.
She currently sits on the Board of Business and Professional Women.
She was instrumental to the setting of the National Association of Proprietors of Private Schools (NAPPS) and among the four member committee that drew up a constitution to guide the then new Association in 2004. Today she sits on the Board of the FCT Chapter of the Association, and is a mentor to many Schools.
She is currently the National President of African Women Entrepreneurship Programme, Nigeria Chapter, an engagement Initiative that targets African Women Entrepreneurs to promote business growth, increase trade both regionally and to U.S Markets through the African Growth and Opportunities Act (AGOA), they also create better business environment and empower African Women Entrepreneurs to become voices of change in their communities.


Angela is a Qualified Quality Assessors Manager and is the Council Chair of ​Skills Care Development Organisation, a Sector Skills Council for Education and care responsible for guiding the system for the development, classification and recognition of skills, knowledge, understanding and competencies acquired by individuals in the Education and Care Industry. To also promote quality care in Education and Health Organisations through the National Skills Qualification Framework.
Angela was born in Lagos, Nigeria. She is married with two children and one grandchild. She loves reading.
She earned a BA and MA in English from Ahmadu Bello University, Zaria and has over the years gone for many short courses in different specialisations ranging from Business Innovation and Strategy to Leadership, Counselling, Agriculture, etc.
She has held the following positions, and some are still ongoing:
– Member, Governing Board of National Board for Technical Education (NBTE).
– Chairperson Board of Trustees, Educate Nigeria Initiative.
– Director, School Resource Centre.
– Director, Ultimate Health.
– Mentor and Lead Coach: Department of Quality Assurance, Education Secretariat, FCT.
– Board Member, The Irede Foundation.
– Board Member, Team Member.
– Member of Board of the Nigeria American Chamber of Commerce (NACC) representing the African Women Entrepreneurship Programme there.
Angela has received many awards for contributions in fields of deep interest.
She is an Author, a Coach, Mentor, an Educational Administrator per excellence, Business Consultant and Collaborator in numerous Development projects.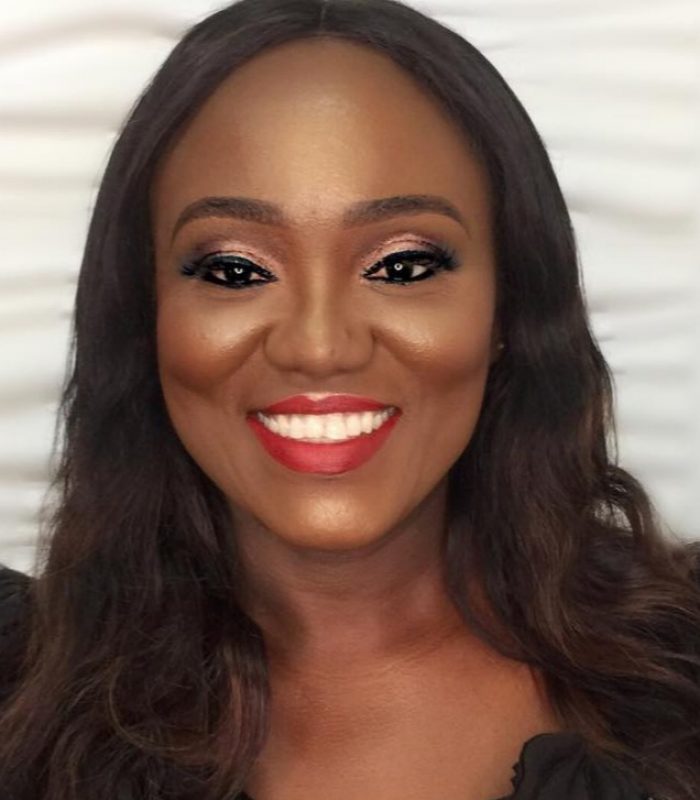 Tinu Smith is an award winning Nigerian Based fashion designer, and the Chief Executive Officer of Datina Designs Fashion House and Fashion School.
She has managed her fashion designing business for over 25 years. She manages Datina – Tibile Fashion Retail outlet stores in Ibadan, which showcases her unique clothing line and her two brand labels Datina Designs and Tinu Smith.
She is a designer whose fashion standards are distinctive and this has carved out a niche for her in the fashion industry. She believes fashion should be Classy, Eclectic and Comfortable which are prominent features of her designs.
Her academic background in Communication and Language Arts / Religious Studies accounts for her enviable affability with her clientele and her love for modesty.
She is a Goldmansach scholar from the Educational Development Centre, Pan Atlantic University, Lagos Business School, where she studied Entrepreneurial Management. She is also an advocate for Women & youth empowerment.
Tinu is an Alumna of Cherie Blair Foundation Road to Growth Women's program in Nigeria. She is also an alumna of Leap Africa. She was one of the 200 women shortlisted all over Africa for the first Cohort of African Women Entrepreneurship Cooperative business management program sponsored by Global Centre for Entrepreneurship. She was one of the 100 entrepreneurs shortlisted all over Nigeria for the business management training, sponsored by Development Bank of Nigeria. She studied business management at the CBN Enterprise Development Centre.
Tinu Smith is a recipient of SheTrades, a businesswomen's empowerment initiative under the International Trade Centre (ITC) based in Switzerland She is a You-Win awardee of the Federal Government of Nigeria Sme Empowerment Program.
She is a mentor on YALI Africa, Wimbiz, Cherie Blair Foundation, Tony Elelumelu Foundaton and Women in Africa. She has empowered over 5000 youths with various vocational skills since the inception of her business. She is an official trainer with ITF and a certified Technical University Trainner.
She is an inspirational speaker for women, business and relationship conferences.
She is the convener of South West Fashion Summit and facilitator at She Grows Africa.
She runs Treasures Refuge Foundation a social enterprise focused on mentoring young women . She is a deep lover of music and she is married with two lovely children.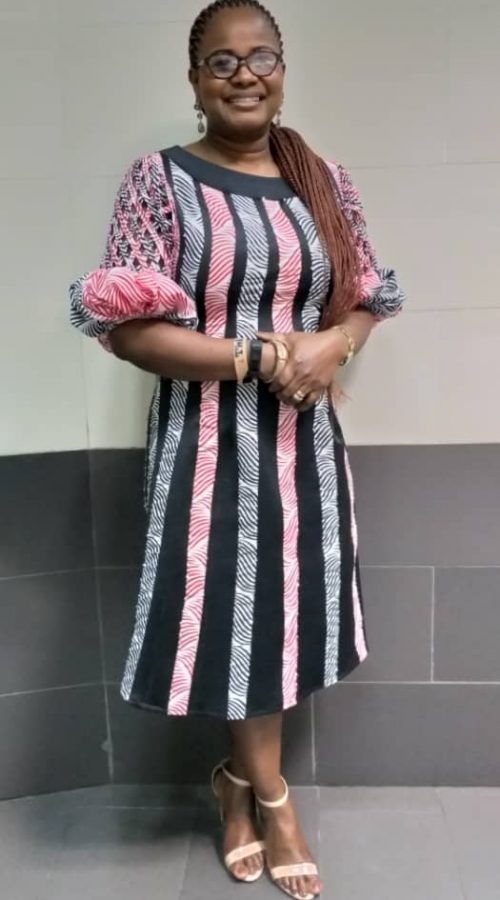 Mrs Oluwatoyin Omotola Ipaye is a seasoned banker in a reputable bank in Nigeria, she has over 19 years vast experience in the industry. She is also an Entrepreneur. Mixologist .She is a member of NACCIMA Export group, "she farmers", and NARPPMAN Ondo chapter. She is also a member of the famous Lagos Country club as well as the chairperson in Lion Club Ikeja onyx chapter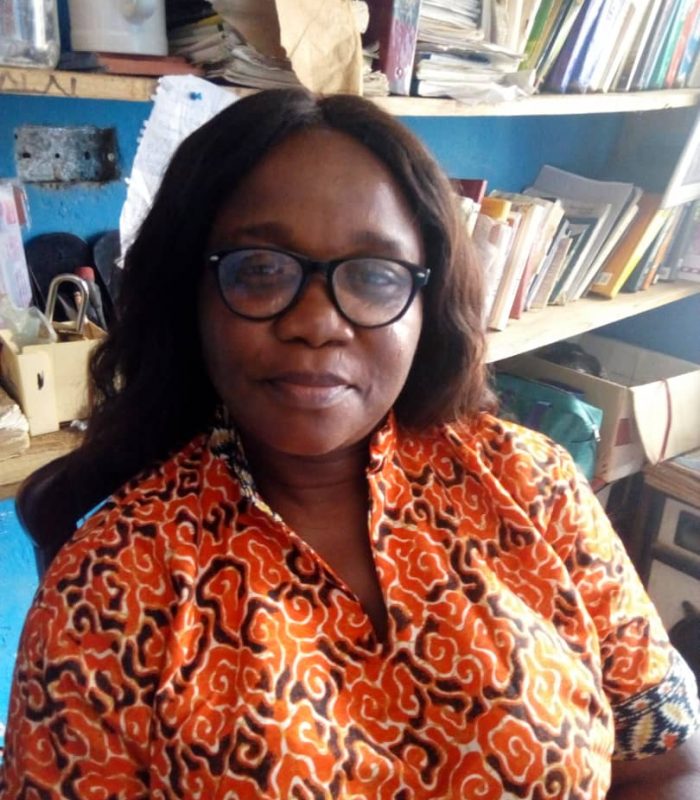 UDUAKOBONG MAXWELL OLUWATUYI
Proprietress of Absolute Foundation Nur Pry school
Absolute Footprint College
President of INTAPSPP for 5years.
Passionate Teacher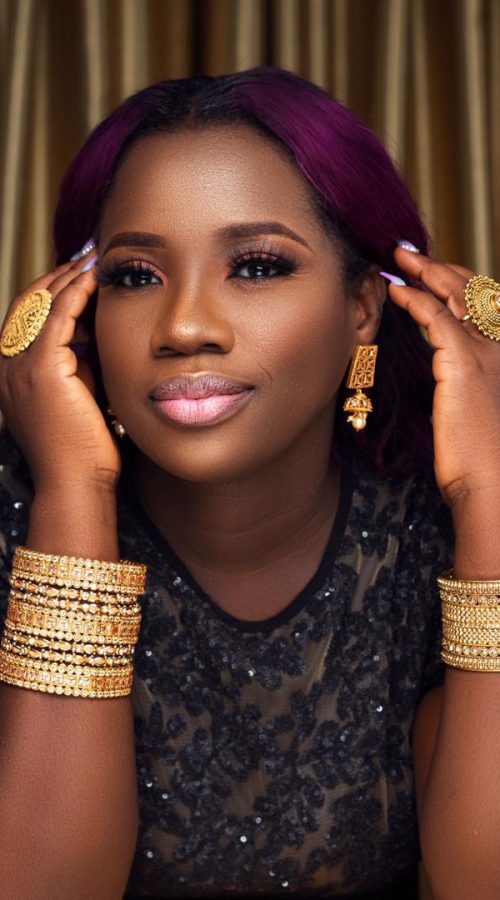 An Executive Director Admin of El Dora Synergy, (oil &Gas Company)
I am the Only Female Board Member, Nomadic Education commission. 2015-date. I was SA Community affairs to the Ag Md. NDDC 2019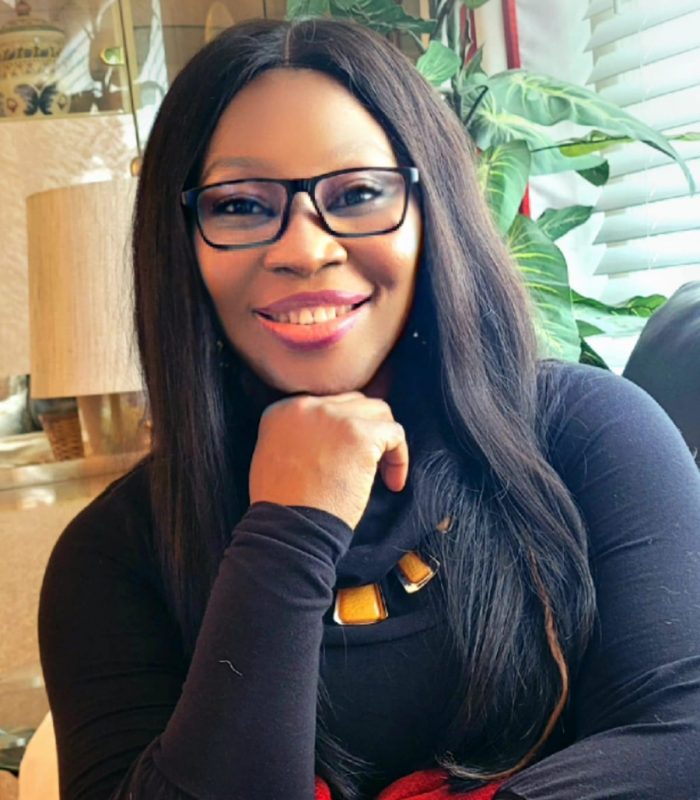 Bar. Mrs. Ugochi Mercy Okpe is a seasoned human rights lawyer and a social justice crusader, who has distinguished herself in the practice of human rights law in Nigeria. She holds a Bachelor of Law (LL.B) degree from the prestigious Enugu State University of Science and Technology, Enugu, Nigeria and a Master of Laws (LL.M) postgraduate degree from the prestigious Center for Civil and Human Rights, University of Notre Dame, Indiana, United States of America.
Bar. Ugochi Okpe has contributed in no small measure to the development of Nigeria's democracy and to the advancement of human rights and the rule of Law through her work which spans over a decade, working with reputable Human Rights Organisations in Nigeria such as the Access to Justice, Legal Defense and Assistance Project (LEDAP) and the Socio-Economic Rights and Accountability Project (SERAP).
 She was a Senior Legal Counsel and the Head of Women's Rights Unit of the Socio-Economic Rights and Accountability Project (SERAP), Nigeria's leading anti-corruption watchdog, where she worked to promote transparency and accountability in the management of public resources, using the instrumentality of freedom of information laws, international best practices and public interest litigation. At SERAP, she worked to implement numerous projects aimed at strengthening the integrity of Nigerian judges and magistrates, women and disability rights, gender- based violence and sexual and reproductive health rights.
In 2016, she was offered a full scholarship to pursue a Master of Laws (LL.M) postgraduate degree in International and Comparative Human Rights Law at the prestigious University of Notre Dame Law School, Indiana, U.S.A., which she also completed satisfactorily with distinction in all her courses.
Bar. Ugochi Okpe has served as a two –time Advisor to the Permanent Observer Mission of the Holy See to the United Nations and the Permanent Mission of Nigeria to the United Nations, New York, U.S.A. where she undertook several diplomatic activities and satisfactorily contributed to the pursuit of Nigeria's national goals such as socio-economic interest, national security and maintenance of international peace for sustainable development.
Presently, Ugochi works to protect the rights of persons with disabilities with the State of New Jersey, USA.
In appreciation of her excellent human rights work, she was nominated by the United States Department of State to participate in the International Visitors Leadership Program (IVLP) on Accountability in Government. She was a recipient of Honorary Citizenship of the city of Pensacola, Florida for outstanding performance at the International Leadership Program in March 2016.  U.S.A. She was one of the two persons nominated to represent Sub-Sahara Africa at United Nations Coalition Against Corruption (UNCAC ) Coalition Committee in 2016.
Bar Ugochi is happily married to a seasoned lawyer Bar. Ejike Okpe and they are blessed with two children Eto and Elo.
Barr. Ugochi Okpe is a co-founder and Chairperson of the Community Health and Advocacy Initiative (CHAIN), a non- governmental not- for- profit organization based in Lagos and the U.S.A working to improve maternal and child health care services and women empowerment across Africa. She is also the founder and Chief Executive Officer of Gochis Interiors LLC, a thriving interior decorating company based in the United States and Nigeria.
Through her two organisations, CHAIN and Gochis Interiors, Bar. Ugochi Okpe has been able to motivate, empower and mentor other women on the continent to dream big and to work towards achieving their dreams. Her personal philosophy which also guides her work is "Women in Africa have the right to dream big for the dreams of a determined woman bring about the actualization of lifetime goals". "After observing women, speaking to women, working alongside women, mentoring, coaching, comforting, encouraging and being a woman myself what I know to be true is we are capable of achieving anything we set our hearts on; as a woman, dare to dream, pursue your dreams despite the odds or cultural pressure, do everything within your power to make your voice heard". Bar. Ugochi Okpe is a leading light for other African Women and deserves to be recognised and celebrated today.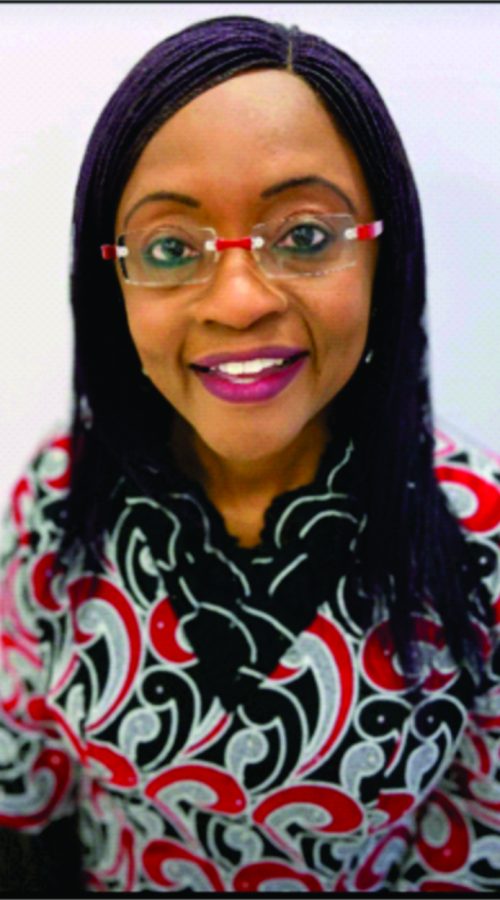 Lt. Col (R) Shola Asenuga
Lt. Col (R) Shola Asenuga is a distinguished physical therapist with over 30 years of comprehensive garnered in the United States Air Force Medical Service and at her private practice, Kingsway Physical Therapy LLC.
She holds a Master's degree in physical therapy from Boston University and an active Virginia State license. She is a recipient of numerous top military medicine and professional organizations awards for excellence in the performance of her duties as outstanding rehabilitative practitioner, articulate educator, and successful clinical and administrative leader/director of physical therapy.
She successfully served as physical therapist caring for the wounded at the war front and in defense of the United States of America during OPERTIONS NORTHERN WATCH, IRAQI FREEDOM and ENDURING FREEDOM and is currently serving in the Hampton Roads area.
She is now devoted to improving the lives of individuals who might not otherwise qualify for rehabilitation services through Alafia Rehabilitation Services.
Alafia Rehabilitation Services is a non-profit organization dedicated to delivering quality, evidence-based physical/occupational/speech therapy, therapeutic massage and chiropractic care to economically disadvantaged and uninsured patients.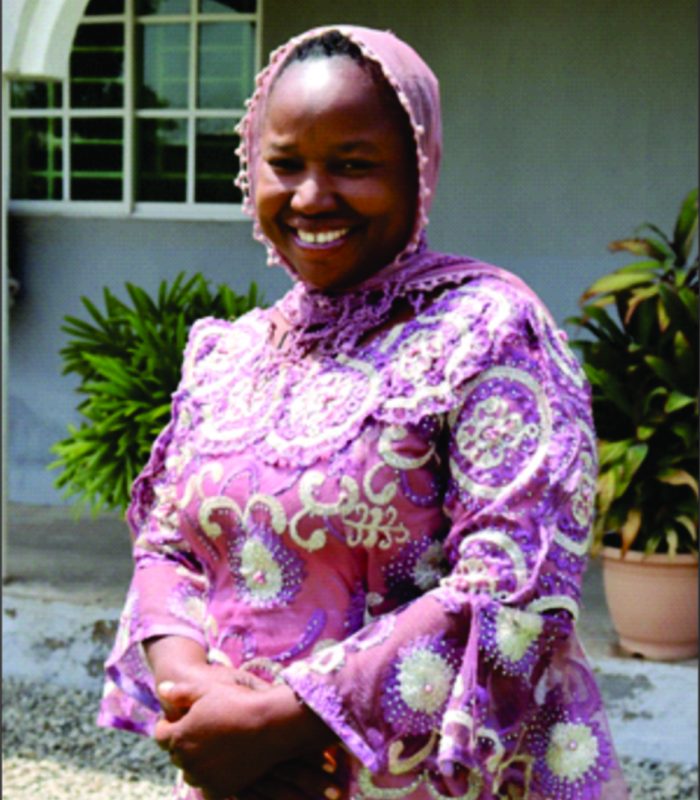 Saba'atu Elizabeth Danladi Nahuta
Saba'atu Elizabeth Danladi Nahuta, fseh (Ph.D)  is a  licenced Environmental Health Officer in Nigeria (LEHO),  experienced researcher  currently working with MEDA WAY Nigeria Project as the Gender Coordinator.   A native of Baule, Tula in Gombe State, born by the family of Baba Danladi Likite and Mama Saraya Danladi of Nahuta, Tula Baule on May 6th, 1971. Saba'atu attended Gandu Primary School, Bauchi State from 1980 to 1985; Gandu Junior secondary School Gombe, Bauchi State from 1986 to 1988; Government Girls Secondary School Bajoga, Bauchi State from 1989 to 1991. Studied Public Health  at School of Health Technology Gombe, Bauchi State in 1996 obtained  Diploma in Public Health  by West African Health Examination Board (WAHEB);  obtained Advanced Diploma in Public Admin at University of Jos, Nigeria in 2000; a Higher National Diploma (HND) at College of Health Technology Zawan, Plateau State in 2006; BSc in Public Administration at Madison University  (MadisonU) MS. USA in 2007 and  Masters in Public Administration at MadisonU MS. USA in 2009. Master's in Public Health at International University Bamenda (IUB) Cameroun Republic in 2013; Post graduate Diploma (PGD) in Business Administration at Open University Nigeria Bauchi Study Centre in 2015 and then PhD in Public Health at International University Bamenda, Cameroun Republic from 2016 to 2019 with specialization in Health Policy Analysis; Content and Context. In addition, she attended Diploma course in Word Processing at Richland Computer Institute, Jekadafari Gombe State in the year 2000 and then Diploma in Data Management by GOFSECON, FCE(T) in 2008. 
Saba'atu is a seasoned researcher which qualify her to use the insignia (fseh), a Fellow of the Society for Environmental of Nigeria. She is such an individual who lives a purposeful and fulling life, career oriented, talented, consistent, and always focused on her set goals. She love offering help to people regardless of race, colour, ethnic background, gender, or region, she impacted many lives particularly young generation. She worked in Public sector for 18 and 10 years in Development work held lower levels, middle level and higher-level positions in Government and in development work (NGOs).
 Her ability to work under pressure and create initiative made her gathered wealth of experience from Public Sector (18 years) and Non-Governmental Organization for good (10 years). Mentored and coached by NGOs like World Health Organization (WHO), UNICEF, USAID/ FHI/GHAIN, ICAP, JSI, MEASURE Evaluation, USAID TSHIP, FactFinder CSL, World Bank (WB) and Geneva Foundation for Medical Education and Research (GFMER). She has been responsible for designing strategic plans, Policy Reviews and Development, Monitoring and Evaluation (M&E), Assessment, Capacity building, mentoring, and coaching and other initiatives in many organizations that enabled her served as Consultant for Malaria Consortium (MC), Population Council (PC), Care for Life Mission (CFL), MEDA Nigeria WAY Project, UNICEF, Eric Consultants, Options UK (MAMAYE), SISWACHI, Bauchi and Gombe State Government.                       
She possessed skills that really distinguished her among her peers which include, ability to work well under pressure, good communication skills and innovative, Flexible and have respected for people, Honesty  with proven record of integrity, sincerity and punctuality at work, Good Team Player ready to adapt to any changes and environment, Always focused and result oriented, Ability to handle numerous tasks at the same time and deliver results.  A servant, mentor, coach and supervisor with proven record of resolving and managing conflicts in an organization, Skilful in Policy and advocacy dialogue, ability to support management and coordinate teams and external organizations. Ability to effectively manage and coordinate people and organizations of diverse interest, Extensive experience of project/programme, implementation and monitoring, Fast learner, High tolerance and endurance working in stressful environment, Highly efficient on the use of computer in the area of MS Word, Excel and Power Point etc., A good communicator with ability to effectively interact with the public in communicating a wide range of information, Good at making Concrete management decision, Good at coming up with concepts and initiatives.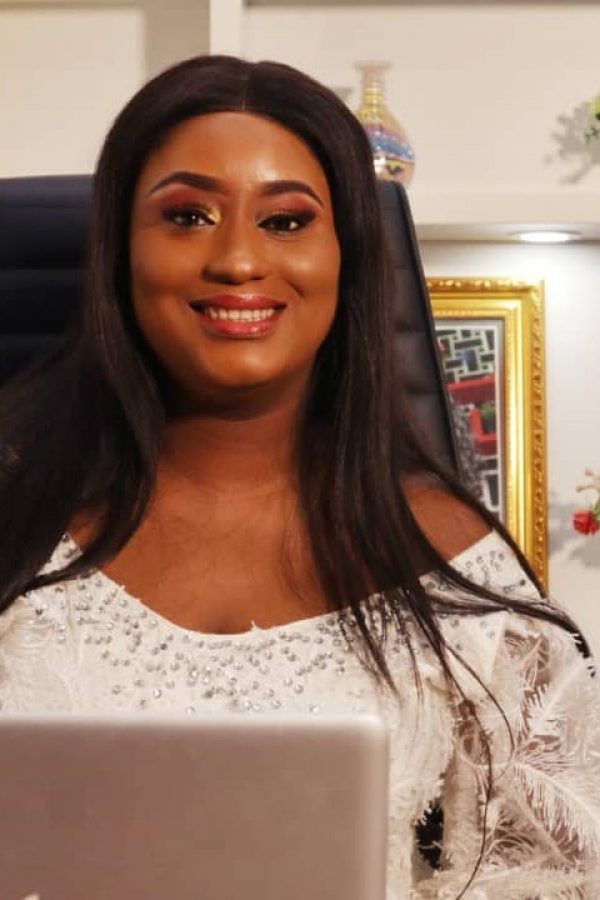 Joy Akosa Egbebi is an accomplished digital marketing expert with over 7 years' industry experience building and implementing top notch digital marketing strategies for top brands and individuals across platforms.
She is an author, a trained journalist and the founder of one Lagos popular digital marketing agency JACBELL MEDIA in 2017, where she oversees all operations and business activities to ensure they produce the desired results and are consistent with the overall strategy and mission. She also the founder of Legit Vendors Nigeria, a corporate organization that focuses on entrepreneurship development with over seven thousand members, offering digital marketing solution and advertising to mostly small and medium businesses in Nigeria.
Legit Vendors Nigeria is a community of entrepreneurs with over 30,000 thousand members across Nigeria. The community offers a digital marketing solution and an advertising platform for small and medium business owners.
She is also the host of "Know Your Legit Vendor's a show where they showcase entrepreneurs and business owners in the Legit Vendors community. It is a show where they bring in business owners and talk about the kind of business they do, how they operate their business and for the people to know more about their favorite businesses.
Joy Akosa is a graduate of Mass Communication from the Nigerian Institute of Journalism, Ogba Lagos. She has worked for Source magazine as an entertainment reporter and also Nigeriafilms.com as an entertainment contributor.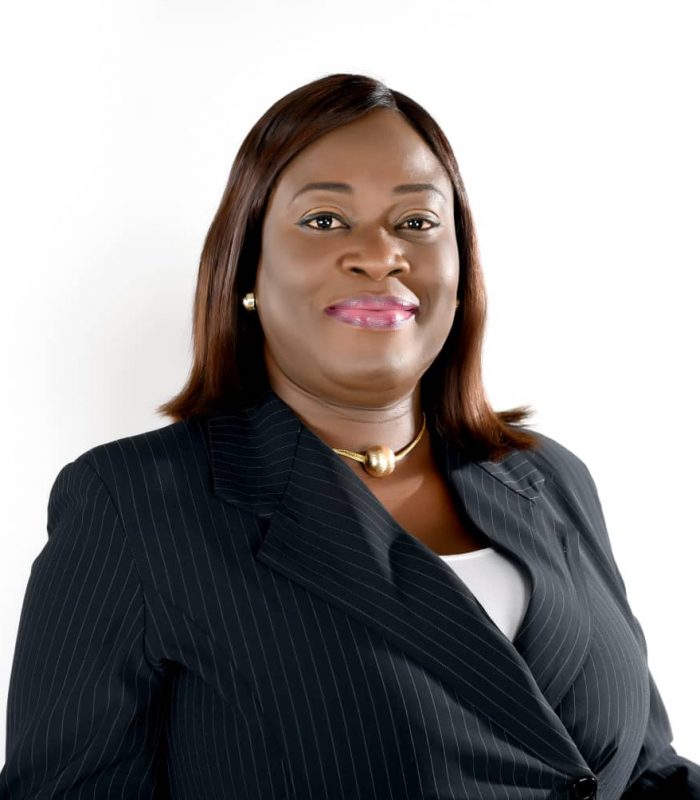 Taiwo 'Dayo-Abatan is a seasoned HR Specialist and currently the Group Head, Human Resources of Mutual Benefits Assurance PLC. With 22 years' work experience with over 17 years in Human Resources Management, she has over the years developed competencies in Performance Management, People and Cultural Transformation, Learning and Development, Manpower Planning, Recruitment and Selection, Organizational Development and Employee Relations and her career spans different sectors of the Nigerian Economy. She currently oversees HR activities in 4 subsidiaries of the Organization across Nigeria and the West African Coast with a work force of over 4000.
She is adept in conducting various training sessions for enhancing performance and a strong passion for HR Service Delivery. She also leads and assists with the implementation of Human Resources (HR) initiatives across the Organization.
Before she joined Mutual Benefits in 2017, Taiwo worked as Head, Human Resources of Total Health Trust Limited, a member of Liberty, SA where she was very instrumental in driving the strategy for people and cultural change the Company tried to achieve during their transformation from an Owner-Managed Enterprise into a fully corporatized entity after the 100% take over by Liberty.
An alumnus of The London Academy Business School as well as the Olusola Lanre Coaching Academy, Taiwo attended the University of Ado-Ekiti where she studied Economics and graduated with a Second-Class Upper Degree. She then proceeded to The Federal University of Technology, Akure where she bagged an MBA majoring in Management. Taiwo is a certified Life Coach, Mentor and Career Counselor.
She is a member of several professional bodies among which are.
 The Chartered Institute of Personnel Management (CIPM),
 International Coaching Federation (ICF), Nigeria
Association of Professional Facilitators and Trainers in Africa (APFTiA)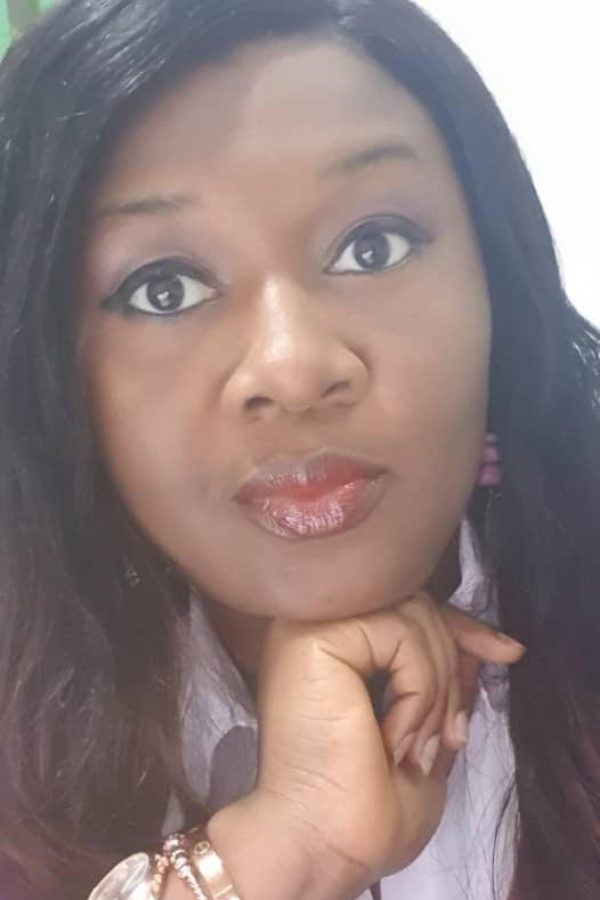 Victoria Ibezim-Ohaeri portrait
Victoria is the founder and director of research and policy at Spaces for Change [S4C], a non-profit organization based in Nigeria that conducts cutting-edge research and advocacy focusing on strategic sectors such as urban governance, gender inclusion, energy policy, and defending the civic space. In her 15 years of legal career and involvement in social and economic rights research and advocacy, she has traversed four continents: Africa, Europe, North America, and South America, leading research investigations, documenting and exposing human rights violations, formulating and analyzing social and economic policy at national, regional and international levels.
Victoria has spent the past eight years at S4C conducting rigorous research studies and policy
analysis, empowering under-served communities, advising private and public institutions, speaking at high-level national and international convenings, and facilitating multi-stakeholder policy dialogues on critical social and economic justice issues. As the organization's director of research and policy, she has led and participated in major international studies commissioned by UNHABITAT,
COHRE, MSI Integrity, Ford Foundation, International Institute for Sustainable
Development (IISD), Institute for Development Studies, Fund for Global Human Rights, ENERGIA,
Women Learning Partnership, University College London's (UCL's) Bartlett Department of Planning Unit, Conectas, among others. She writes for numerous national dailies and also sits on the board of a number of national and international non-governmental organizations, such as Publish What You Pay International, Journalists Initiative for Sustainable Environment, Good Women Association, Legal Resource Center, etc.
Victoria is a leading member of several international networks such as NPO Global Coalition on
FATF, Experts Hub on Anti-money Laundering and Countering Financing of Terrorism (AML/CFT), Solidarity Action Network (SANE), Vuka! Coalition, Publish What You Pay, Security Policy Alternatives Network, Friends of Fossil Fuel Subsidy Reform and so many others.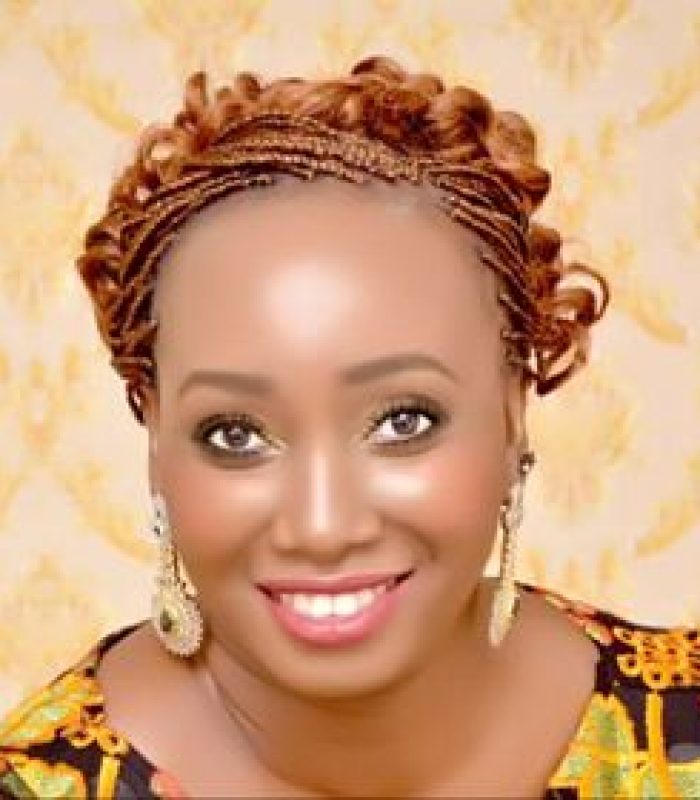 Mrs Abiola Mercy Olumodeji also known as Madame Merola publicly is a Life Coach, Talk show Hostess on  Live A Phenomenal Life Show by Merola TV, Author, Conference Speaker/Compere and an Entrepreneurial Studies Trainer, specializing in Branding, Effective Communication, Creativity and Customer Service. Her mission is geared towards igniting billions of lives with strong desire to fulfil their dreams and destinies.
She holds a degree in Business, Finance and Economics from University of East Anglia, Norwich and has numerous certifications in marketing, communication, creativity and customer service. She is a Pioneer Alumni Awardee of YOUWIN and sits on the faculty of many entrepreneurial training centers and networks like NNEW, Project Headstart etc.
As the B.A.N.G Creator, she inspires the "Beautiful and Bold, Audacious, No Excuses, God's Masterpiece" in YOU.
She is fabulous, flamboyant, feisty and completely sold out to being a voice that stirs people to confidently live a phenomenal lifestyle.
Madame Merola is the CEO; House of Merola, The Beauty Revolution Company and the Lead Consultant at Madame Merola Global Enterprise. She is a functional Spokeswoman against Domestic Violence. She shares daily wisdom bits and life lessons on her social media pages @madamemerola and joyfully ministers to people as an "Igniter" and "Total Transformation Coach." She is the Author of the highly inspiring book G.O.L.D Digger and the personal branding guide HOW TO CREATE AN EPIC BRAND; THE A TO Z OF PERSONAL BRANDING.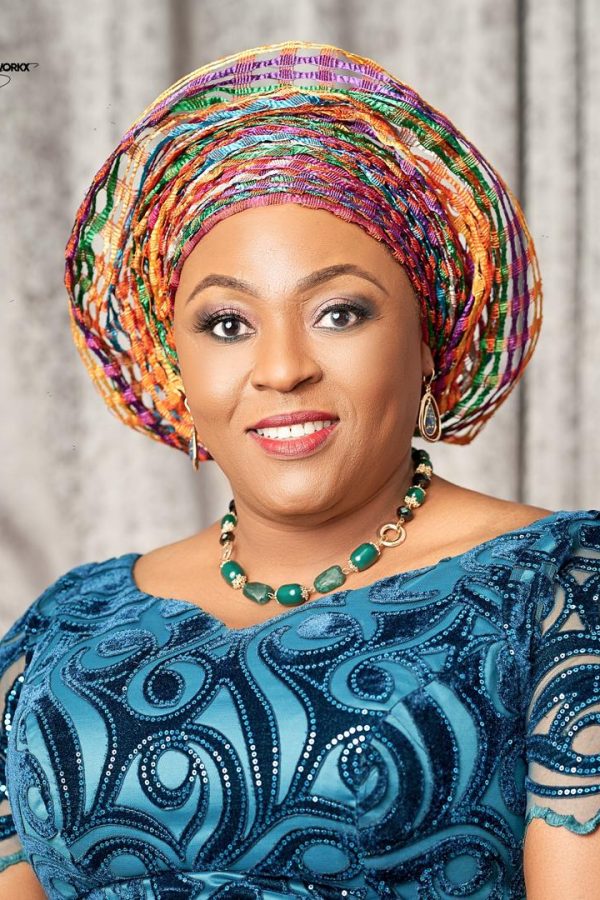 Dr. Abiola Bashorun (FCICN, FIMC) currently serves as the Group CEO of ZL Global Alliance (Nigeria) Limited and Kunden Services Limited. She is an exceptionally hard-working professional and is very visionary and goal oriented with a passion for youth empowerment which has led her to creating jobs for over 15,000 youths across the country. Abiola is a successful entrepreneur who has grown businesses in Electronic Payments, Waste Management, Digital Prints & Technology, Waste Recycling, Healthcare and Diagnostics, Youth Empowerment, Talent Management among others.
She is a seasoned business development consultant and banking professional who contributes immensely to the dynamic growth and success of various institutions, through the execution of innovative ideas and strategies.  She regularly surpasses expected performance with a consistent record of achievements. Colleagues often describe Abiola as committed, fiercely loyal, hardworking, a great team player, smart and an effective organizer.
Abiola also serves as the Chairperson for Alafia Foundation, a community focused impact investing organization set up to improve the total well-being of the people in the communities she works in.
CURRENT INNOVATIONS AND INITIATIVES
Waste Management:
Our dream to create a clean, green and healthy environment fuels our passion in pushing the frontiers in the environmental management industry in Africa. Our indigenous but yet modern approach to waste management has earned us several consulting roles with a number of states in Nigeria: Ondo, Kaduna, FCT Abuja, Lagos, Edo, Ekiti state amongst others. We can't also forget the strategic partnerships we have been able to build over the years in our quest to deliver this dream in Nigeria, Africa and beyond (Asthrom Group Isreal, JDP Construction, Dangote Group, Globacom, NIPOST, Indocorp, MasterCard, Ayudate Investment Group, OTO USA, Verve, HOME Biogas, Access Bank, United Bank of Africa, Heritage Bank, Providus Bank, Bank of Industry (BOI) Interswitch, Forte oil, etc. to mention but a few).
The scope of our offering includes but is not limited to the following:
Solid waste Management
Dumpsite / Land fill Management
Recycling and Material Recovery
Fleet Management
Waste Containerization
Vegetation Control
Decontamination / Fumigation services
Training services
Sunshine Digital Centre:
As a testament to the stellar Business Development Acumen of Dr. Abiola Bashorun, the formerly known Ondo State Government Printing Press now Sunshine Digital Centre was ceded to Kunden Services for proper and efficient management. The facility was revamped from being a moribund state facility to a state of the art business hub housing various business activities ranging from Event Management, Fashion Designing Institute, Photography / Videography, Audio Laboratory, Printing Press, Laundry, Training and Medical services.
Youth Empowerment:
Our youth empowerment scheme encourages young people to take charge of their lives. We address the unemployment situation by providing our youth access to vocational training and other resources. We help them acquire skills that will enable them feed, assist others, and even invest for the future, aiding the nation economically. We didn't just stop at providing an avenue  for youths to learn a skill, we also went ahead to help them secure soft loan via our partnership with Bank of Industry under our CEO DUSTBIN (Sarkin Bola) scheme.
Youth Entrepreneurship Initiatives:
Introduction of the highly effective "Waste to Cash Initiative", aimed at engaging youths and encouraging entrepreneurship among citizens. This initiative also helps imbibe the culture of effective waste management from source, thereby drastically reducing the cost and effort of waste management in the state.
Recycling Initiatives:
Our recycling services include collection of recyclable materials from commercial, industrial and residential customers. Each day, our facilities receive and process a wide variety of recyclable materials including cardboard, glass, plastic containers, office paper and newsprint. Our managers are skilled at harvesting quality recoverable material that is marketed to post-consumer mills.
Operation Flush:
Implementation of several drainage desilting projects in Ondo and Kaduna states. This involves the mechanical channelization and the manual desilting of canals and river tributaries. This initiative has greatly contributed to reducing flooding in Kaduna and Ondo States. It has also led to other advantages like vegetation control, disease prevention (e.g. Lassa Fever through vector control) and general health improvement for citizens.
Revenue Generation:
Introduction of the unique concept of Waste Management as a Revenue Generation Tool, by the integrated use of electronic payment channels like Cards, USSD, Quick teller, Mobile Payment, etc. A significant innovation in this respect is the introduction of the uniquely customized "KADA Card" (Kaduna State) and "Ise Logun Ise Card" (Ondo State), to enhance revenue payment by citizens.
Helping People with Disability:
We believe that physical disability is not tantamount to inability. Our program is designed to provide access to people living with disability through employment and empowerment programs for the physically challenged. This initiative also earned us recognition with DFID USA as one of the few companies that have people with Disabilities as staff members.
Primary Healthcare:
Our primary healthcare facility in Ondo State takes a whole-of-society approach to health and well-being. We have provided free medical diagnostics, treatments and therapy to less privileged individuals and families in Akure communities, ensuring that the broader determinants of health and interrelated aspects of physical, mental and social health and wellbeing are addressed.
City Greening & Beautification:
For all of us to survive and prosper, we need new, intelligent urban planning that creates safe and resilient cities with green and culturally inspiring living conditions. We adopt strategic public locations, roundabouts, parks etc. and carry out clean up and tree planting exercises. We also embark on environmental sanitation campaigns and activities across Nigeria.
Electronic Payments:
We are involved in end to end e-payments processing, electronic platforms, card issuance and payments management infrastructure.  We consult for corporations and governments in the area of automated payments, collections and all aspects of electronic payments services.
LASSA FEVER DECONTAMINATION:
Ondo state during the last outbreak of Lassa fever recorded the highest cases. This was linked to the proliferation of rodents into the metropolitan cities in the state. To forestall the reoccurrence of this outbreak, ZLGA took initiative to fumigate all the markets in the major towns in Ondo State (Akure, Ondo, Ore and Owo). We also went further to evacuate ancient illegal dumpsites that serve as nesting points for rodents.
As a result of these efforts, Abiola Bashorun was appointed as member of the special committee on Lassa fever in Ondo State.
COVID 19 Decontamination:
Protection of life and properties is one of our core objectives as an Organization. To ensure the safety of all the citizenry of Ondo State in the recent wake of the COVID 19 Pandemic, we spare headed the decontamination of all Secondary schools across the state. We also went ahead to decontaminate all the markets, motor parks, Court Formations (High courts, customary court, Magistrate courts, etc.), Government MDA's, Government House, Governor's Office, INEC office (Akure), 32 Artillery Army Barracks, Airport (Akure) and other public facilities across the state. This drive also earned Abiola an appointment as a Member of the Special Committee for COVID 19 in Ondo State.
COVID 19 Testing HUB:
After the successful decontamination of various facilities as stated above, we went further to partner with Ondo State Government and the Ministry of Environment to set up a rapid COVID 19 test hub in the state capital. This testing center ensures the testing and the swift treatment of confirmed COVID 19 cases in the State.
EDUCATIONAL PROFILE
Abiola holds a First Degree (1992) from Nigeria and an MBA in International Business Development from Coventry University in the United Kingdom (2006). She has attended several trainings in prestigious institutions like Barclays Bank, UK, and Citibank among others. She has had trainings in diverse areas Business Development, Sales and Marketing, Business Ethics, Anti Money Laundering, Relationship Management, Customer Service, Small Business Wealth Management among others.
WORK PROFILE
Abiola has extensive work experience, spanning over twenty-four (24) years in various institutions such as Barclays Bank of the United Kingdom, Citibank of Nigeria, Stanbic IBTC Bank, UBA, Ecobank, ETB, Access Bank and Mastercard Worldwide among others. She started her career in 1993 at Nigeria's foremost rating agency, Agusto and Co. She subsequently worked in Fountain Trust Bank before moving to Citibank in 1998. In 2001, she joined Stanbic IBTC Bank Plc as head of a relationship management unit charged with identifying viable accounts and managing selected customers through aggressive marketing. She then worked at Barclays Bank Walsgrave Triangle, Coventry, UK in 2005. On returning from UK, she worked at United Bank of Africa Plc, Bank PHB Plc, Ecobank Nigeria Plc, and Equitorial Trust Bank Ltd, and at Access Bank Plc, where, as the Group Head of the Retail Sales and Cards Channels, she was tasked with growing the retail franchise of the Group.
From Access Bank, she was head-hunted by MasterCard Worldwide to assume the position of Vice President (Prepaid Products Management) for Sub Saharan Africa. From Mastercard she worked in several organizations including as head of West African business development at ZoomLion, Ghana.  She subsequently left ZoomLion to establish ZL Global Alliance, where she has worked to grow the business tremendously since 2014. 
WORK ACHIEVEMENTS
Abiola won the 2005 Eagle Award at Barclays Bank UK. In Nigeria, she anchored the Retail Banking Business of UBA and Ecobank in Northern Nigeria. She also established and grew the Premier Banking Model targeted at High Net Worth Individuals at Equitorial Trust Bank.  At Access Bank she grew the retail and electronic banking business. She functioned for fourteen consecutive years at Senior Management and leadership levels, rising to the position of Assistant General Manager in the Banking Industry. As a business development consultant, she has worked with various institutions to drive business growth and restructuring initiatives. She has valuable experience in business development, strategy formulation and implementation, and organization management.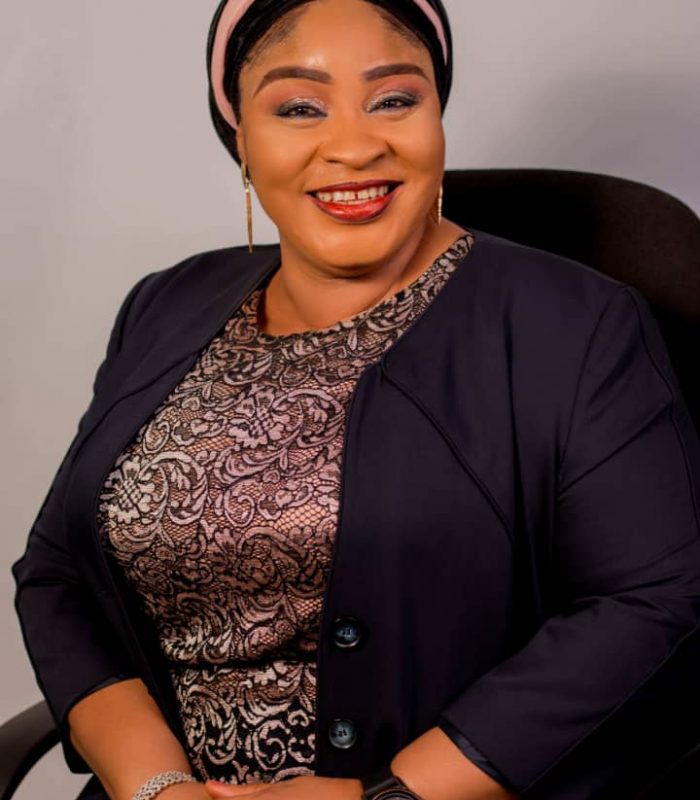 Hajia Bola Muse,She is highly skilled at relationship building with clients and across
organizations, professional associations and teams.
As a High‐performing, strategic‐thinking professional with more than 25 years' experience in the non‐profit maritime sector, she remains an accomplished businesswoman, the President and Group CEO of BOMARAH GROUP OF COMPANIES currently involved in businesses such as Freight forwarding, Petroleum, Tourism, Agricultural and General merchandis Hajia Bola Muse is a member of the Board of Trustees for uplifting Women through farming and Member of Commonwealth Business Women Association Nigeria and Head of Logistics.
She is also the President of Women In Maritime Nigeria Chapter and first woman to be elected into professional Association Nigeria Licensed custom Agents.