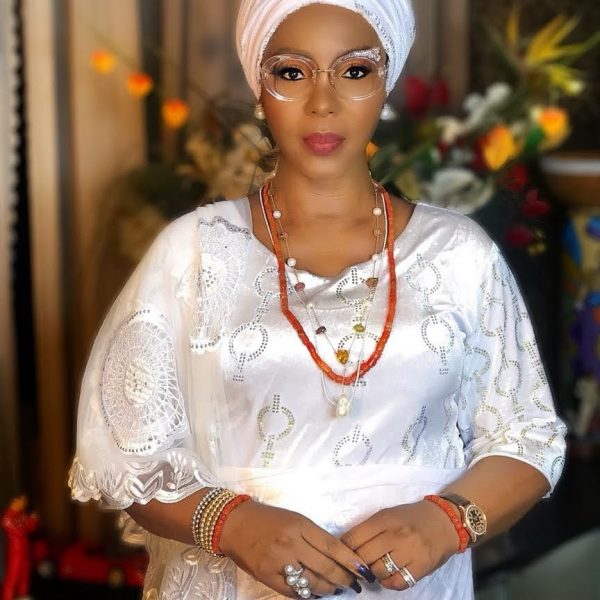 HER EXCELLENCY, THE FIRSTLADY OFFICIAL OF KWARA STATE
AMBASSADOR DR. (MRS) OLUFOLAKE ABDULRAZAQ
Her Excellency, Ambassador Dr (Mrs) Olufolake Abdulrazaq, wife, mother, diplomat and First Lady of Kwara State, born on the 2nd of August, 1967 in Lagos, South west Nigeria and proceeded to the United States where she started her early education and later returned to Nigeria to complete same.  
Dr (Mrs) Abdulrazaq was admitted into the University of Lagos where she obtained a Bachelor's degree in History in 1988 after which she proceeded for her one year mandatory National Youth Service Corp at the 1st Mechanized Infantry Division, Nigerian Army, Kaduna from 1988 to 1989.  
In 1990 she bagged a Postgraduate Diploma in Mass Communication before she proceeded to acquire a master's degree in International Law and Diplomacy in 1991 all at the prestigious University of Lagos. On 5th of October 2019, Olufolake Abdulrazaq was conferred with Doctor of science  
Honoris Causa (DSC Hons) in Excellent Governance and social empowerment by the European American University.  The Geofidel Institute for Leadership and Management, London, United Kingdom in recognition of her contributions to gender development also honoured Dr Abdulrazaq with an Honorary Doctorate Degree in Gender Development (DGD) in December 2020.
Olufolake started her public service career in 1993 at the Federal Ministry of Foreign Affairs where through hard work, dedication and forthrightness ascended the ladder to the peak of her chosen career.  
Dr (Mrs) Abdulrazaq was the third secretary/foreign service officer at the Federal Ministry of Foreign Affairs, Lagos liaison office from 1994 – 1998 where she proceeded to the Nigerian High Commission, London, where she served as Counsellor; Political Affairs, Trade, Investment and Administration from 1998 to 2004.  
In 2004, with her passion for excellence and dedication to service, Her Excellency was posted to the Nigerian High Commission, Pretoria to serve as Head of Chancery as well as head of trade and investment from 2004 to 2007.  
Dr (Mrs) Olufolake Abdulrazaq was returned to Nigeria as Minister Counselor at the Federal Ministry of Foreign Affairs from January 2007 to December 2010.  
In January 2010 however, she was posted to the Embassy of Nigeria, Paris where she served until February 2013.  
A seasoned diplomat, Olufolake has served the nation in various capacities; she served as an Assistant Director, Office of the Honourable Minister, Federal Ministry of Foreign Affairs from 2013 to 2014.  
 In 2014 she was posted to the Nigerian High commission  
London where she served as Minister Immigration from 2014 –  
2015, Minister, Industry, Trade and Investment 2015 – 2016, Minister/Head of consular education and welfare section March 2016 to 2017.  
From November 2017 to September 2018, she served as the acting Director, Ministry of Foreign Affairs Abuja; she was also the Acting Director and Head Trade, investment and economic cooperation division from September 2018 to April 2019.  
While serving in South Africa, France and the United Kingdom, Dr (Mrs) Abdulrazaq has been commended as part of the team that   organized successful presidential visits to these countries, she is also the Alternate Representative of the Ministry of Foreign Affairs on the board of the Nigerian Investment Promotion Commission.  
Dr (Mrs) Olufolake Abdulrazaq is currently the Director, Economic Consular and Legal Department, a position she has been holding since March 2019.  On the 11th of December 2020 she was appointed Ambassador in Situ by the President in Council and conveyed by the Ministry of Foreign Affairs.
Olufolake a lover of family, children, sports and all creative endeavours has in many ways impacted the lives of the indigent and less privileged in the society.  
The ascension of her husband Mallam Abdulrahman  
Abdulrazaq to the office of the Executive Governor of Kwara State presented an avenue for her to broaden her humanitarian work through her office as the first lady and her personal initiative called Ajike People's Support center where through a well thought out strategy and an all-inclusive selection process she hopes to reach even more indigent people.  
Her Excellency Dr (Mrs) Olufolake Abdulrazaq has at different times serve as a member of various high level Government committees and has taken part in many International and Local conferences, summits and seminars.  
Some of these conferences and summits include;  
International Maritime Organization council 1998.  

Commonwealth Board of Governors meeting 2015.  

Hellenic Trade Mission to Nigeria, Lagos  2018  

 Nigeria International Petroleum Summit, Abuja, 2019  

United Nations General Assembly held in New York, 2014 and attended a meeting with the United Sates Secretary of State, John Kerry.  

Annual Investment Meeting held at the World Trade Center in Dubai with Mr. President in attendance, April 2019.  

World Economic Forum in Jordan with Mr. President in attendance, April 2019.  

Nigeria France Business Investment Forum in Abuja, attended by the Vice President.  
Her amiable mien and logical appraisal of issues and events has endeared her to many organizations who over the years have bestowed on her different honours and awards.  
These awards and recognition includes;
Daily Independent Newspaper North Central First Lady of the year and First Lady of the year in Economic Empowerment on October 13th 2021.
African Peace Magazine: African Peace Legend Award and Outstanding Contribution to the Equality for women Movement and Self Empowerment Award on November 11th 2021.
Most Outstanding State TB Champion of the year by the Stop TB Partnership Nigeria on 11th November 2021.
Ambassador Abdulrazaq is also the National Vice President Nigeria Base Ball and Soft Ball Association, President of District 03 Nigeria Little League which comprises the six North central States and the F C T.  
Matron of the African Fashion Week,
Ambassador Abdulrazaq is a recipient of the Rotary Humanitarian Service Award, Matron of the National  
Council for Women Societies Kwara State, Matron of the Ilorin Golf Club, Matron of Girls Guide, Matron of the Girls Brigade Kwara State.  
Her Excellency was also named the T B Champion for Kwara State by the First lady of the Federal Republic of Nigeria Dr. Aisha Buhari. Ambassador Dr. Olufolake Abdulrazaq is the Matron of the drug rehabilitation committee, she is the champion for malaria elimination in the state and recently, she was nominated as the champion for the roll out of the Kwara Health Insurance Scheme in the state, Her Excellency is also a member of the Kwara State Health Committee amongst others.  
Her Excellency the First Lady of Kwara State also holds the Traditional titles of Yeye Aare Soludero of Offa in Kwara State, the Labinjo of Eti oni in Osun State and the Erelu of Ilado and Inagbe Islands in Lagos State.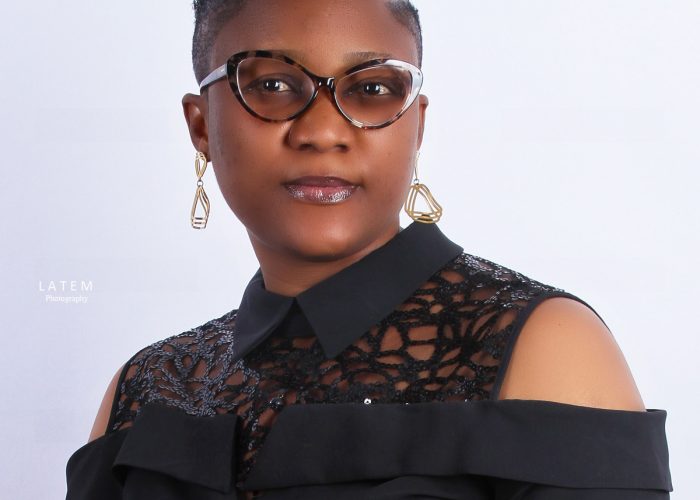 Fola Sola-Adeniyi is a path-breaking educationist, a change agent, a developmental educational policymaker and a lobbyists. She is the Executive Director of Leaders Maximum Schools. Fola is an entrepreneur with special interest in raising Kidpreneurs, a content developer, an author and a French Language Tutor.
Before devoting her work full time into Leaders Maximum Schools, Fola served as class and subject teachers in several Private schools, and as the Vice Principal at Tinuola International School, Ado Ekiti. During her service, Fola introduced groundbreaking policies and projects that see the schools experienced exponential development.
Her journey in the educational industry officially began over two decades ago. Her love for Pre-school education gave birth to the school Leaders Maximum Schools which today has its scope widen to also cover Basic and secondary education. Fola's goal is to provide a comprehensive educational facility that will accommodate children, especially in the rural areas to achieve independence, build confidence and become well rounded in all areas of life.
She has to her name some children rhymes and story books, puzzle book and two motivational books.
Fola holds an NCE in English and French Language from Osun State College of Education, a degree and a Master's Degree in French Language both from Ecole Superieure St Louis D'Afrique, Cotonou. Fola is happily married to his Hearthrob, Sola and they are blessed with two boys.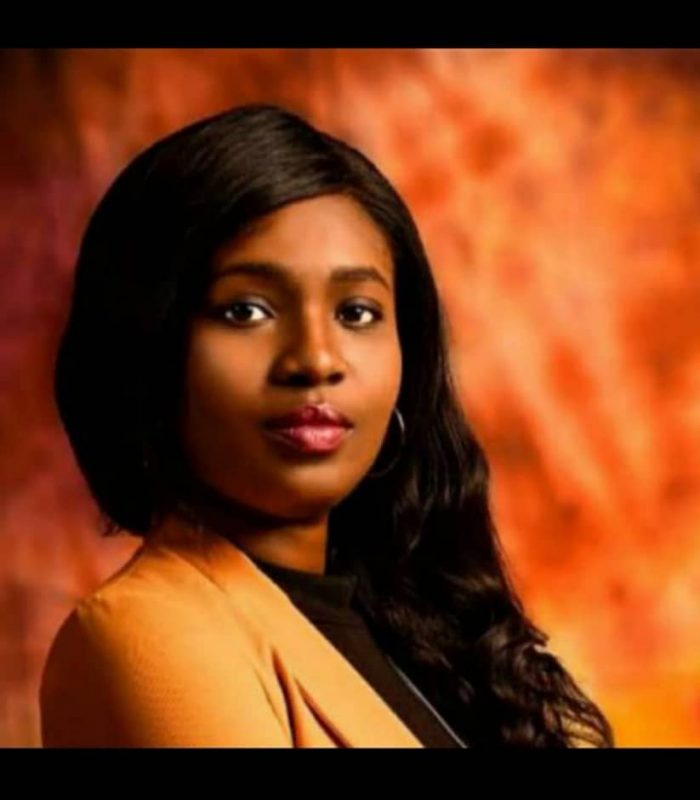 Imade is a strategic advisor with a focus on corporate strategy development, project management, change management, risk management as well as results-based monitoring and evaluation. She has over 13 years of experience working with reputable local and international organizations.
As a result of her passion to see people achieve their business or personal goals, she provides strategies to individuals to enable them execute their personal or business ideas and projects successfully. To achieve this, she founded the Execution Club and the Execution Bootcamp.
She also provides pro bono advisory services to Micro, Small and Medium Enterprise to enable them increases profitability, productivity, and sustainability by showing them how to manage projects, risks, and the people side of change.
Imade holds certifications as a Project Manager (PMP and PRINCE 2), Change Management Practitioner(Prosci) Risk Manager (CRM) and Management Consultant (CMC). In addition, she also acquired a Master's Degree in Business Administration.
She is a fellow of the Institute of Management Consultants and the Chartered Institute of Project Managers of Nigeria. She is also a member of the Project Management Institute and British Project Professional Society
So far, she has helped over 1000 individuals and organizations achieve their goals, and is currently on a mission to reach 4000 by 2025.
Imade currently serves on the Faculty of the world's leading Change Management Organisation in iran and consults for several public and private sector organisation.
She is fondly called the Strategic Execution Queen!