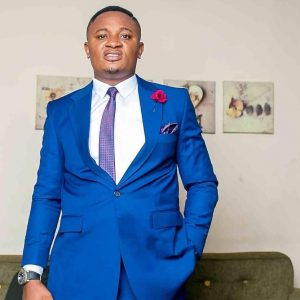 A Business Management Consultant | Conference Speaker| Sales Strategist.
As a young professional with a vast array of work experience in major sectors like the Oil
and gas, Education, Business Management and Technology. I have proficiency and competence
in Consulting, Business Development and Planning, Sales strategist, Design Thinking,
Problem Solving and Customer Relationship Management, which has successfully led to a
good business relationship with our clientele.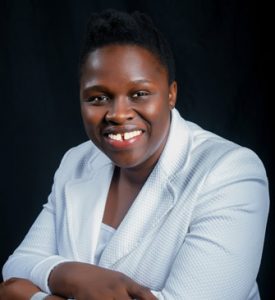 An Applied Physicist, a Senior Researcher in Renewable Energy Systems, and a climate change advocate.
She serves as the Head of Research Planning at the National Center for Energy Efficiency and Conservation (Energy Commission of Nigeria).
As an Applied Physicist, she designs Energy Smart Homes as her contribution to solving Nigeria's energy needs.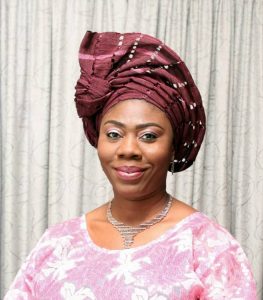 With both commercial and Mortgage Banking career that span over 15 years from First Bank of Nigeria (November 2001 to October 2005) and Intercontinental Homes Plc (October 2005 to February 2015). After a very successful career in the banking sector, I left to start my own real estate firm known as KONKERE NIGERIA LIMITED and EDWARD FOODS LIMITED an indigenous real estate/construction firm and Agric/Food Processing respectively. With passion for service, I became the Public Relations Officer for NACCIMA
(Nigeria Association of Chambers of Commerce Industries, Mines and Agriculture) Export Group in 2018. Promoting Non-Oil Export in Nigeria by creating value addition in Agrocommodies for export, Product Development Packaging, and Certification for international markets, Attending International Trade fairs and exhibitions to enhance global trade participation and penetration. Positioned to Strengthening regional trade among African member nations in the wake of AfCFTA.
Following my desire for women in advancement in business and the economic development for our Dear Country, I served in the following capacities;
President The Amazon Ikeja Multipurpose Cooperative Society – My passion for Agriculture led me to Establish The Amazon Ikeja CMS in 2018. It's a group of female entrepreneurs that came together to create a pool of funds to take advantage of the vast opportunity in the Agric Business Value Chain.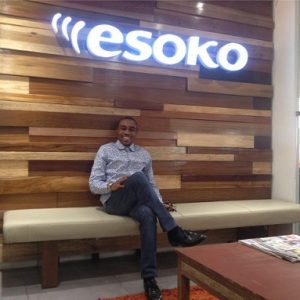 He has over sixteen years' experience in marketing and brands strategy.  He's consistently creating awareness on Leadership and dealing with the need for entrepreneurship and how to increase entrepreneurial activity amongst the youth. The idea revolution aims at establishing entrepreneurship-oriented groups in every tertiary, professional, technical and vocational institution in Africa.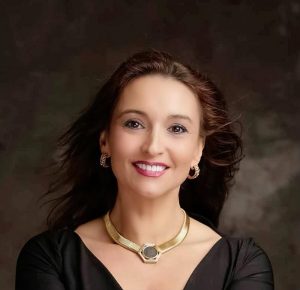 Sarah Boulos is the founder and Chairperson of the Society for the performing arts in Nigeria known as SPAN, and non-profit organization with the vision to build a performing art center for Nigeria where the performing artists with their God given talent are educated, created, and presented. 15 years of empowering over 5000 individuals in professional Preforming arts activities and certifying over 250 youth She holds 1200 hours of teaching skills in dance and drama , a creative certified dance instructor , fitness and Zumba instructor , a theater practitioner with over ten plays and one TV series online feature in her repertoire. She is the franchise director of Helen O Grady drama academy Lagos Island and is a drama certified instructor with Helen O Grady drama academy. She has produced 30 plays since the inception of SPAN. She is a certified performing art administrator and holds a biology / French bachelor s degree from Houston Baptist University and a master in public health from the University of Texas School of international Public health. She is also a certified kingdom entrepreneur coach and has founded the Value to purpose and the Go wonders movement for women to empower them with business skills and creative tools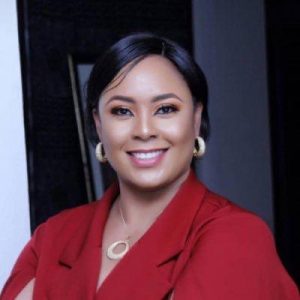 Adaku Ijara is the Deputy Managing Director at Emerging Africa Asset Management, a member of the  Emerging Africa Capital Group – a provider of financial services with the aim to facilitate the investment process for African entities, individuals and investors interested in Africa's attractive investment opportunities.
Adaku is an astute corporate lawyer and possesses 15+ years of experience spanning roles in treasury marketing, consumer banking, private banking, business development, legal compliance, private trust as well as wealth management.
Prior to her role(s) at Emerging Africa Capital Group, she served as Head, Private Trust at United Capital Trustees – a member of the United Capital Group, focused on trust administration and investment management services.
She is also a Chartered Wealth Manager and a fellow of the Global Academy of Finance & Management (GAFM). She obtained an LL.M in Corporate Governance from the University of Manchester, United Kingdom, an LL. B from the University of Nigeria, Nsukka and was called to the Nigerian Bar in 2003.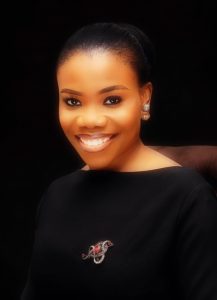 Doyin's experience spans across Power Sectors in Nigeria, West and East Africa, Upstream Oil & Gas Development, Crude Oil & Petroleum Products Trading and Infrastructure Project Development. She has worked on the development of Power Projects in Rwanda, Zambia, Sao-Tome & Principe and the Republic of Benin, structuring Government, Utilities, Ring-fenced Communities/residential estates and Industrial Parks Projects. She has also led the acquisition and management team for Crude Oil & Petroleum Products Contracts, participated in Policy design initiatives and managed Project Partnerships with stakeholders across the world. She has an experience portfolio that spans across the Power Sector, Oil &Gas, Law, Project Finance and Business Structuring & Strategy. She is the author of the 2010 publication : Developing a Lagos State Oil & Gas Industry Initiative as a Strategy for Sustainable Development : Destiny or Dream? In December 2020, Doyin was nominated by ESI Africa's- Africa Energy Elites 2021 Edition, as a top industry leader at the helm of shaping the African Power and Energy Industry.
She is the Vice Chairman of the Women in Sustainable Power Africa Network, a member of the Women in Renewables, Nigeria, a member of the Women in Power Africa ( WiAP) , an expert Panellist for ESI Africa and Future Energy Africa. She is the Chairperson of the Vesta Orchestra & Opera Foundation and is currently the founding Chief Executive Officer of Central Electric & Utilities, Nigeria.
Doyin has spent two years working to develop a business/project structure involving the Nigerian Distribution sector to facilitate investment that could aid infrastructure upgrade and increase optimal sector performance, notwithstanding the challenges.  Her focus is on bankable end-user supply strategy and Renewables.
Her current work involves partnerships with experts across the world to facilitate renewable electricity supply to off-grid/underserved and un-served communities in Africa. She is leveraging Technology and Innovation for Supply Optimization systems, Local Production Development Capacity, Skills acquisition and employability to Displaced and disengaged Youth Population; as well as medical, education and other secondary impact programs against the platform of community electrification. She considers herself a social Entrepreneur and strongly believes that the Post-Covid 19 Era organisations need to think in terms of a strong balance between Profit and Sustainability.
Doyin's greatest strength is her dedication to professionalism and natural disposition for relationship management. She is motivated by the desire to see Projects that are properly structured, developed, executed, operated, managed and governed. In her view, this presents the most effective way of establishing two key benefits for stakeholders across the African continent i.e. guaranteeing the legitimate economic expectation of the return on investment whilst also ensuring sustainable economic and social growth & development that positively impact individual lives and communities.