Dr. OluToyin Ajala is a Consultant Geriatrician currently working in the UK's National Health Service and she has been working at the frontline of the COVID-19 response as a Frontline Senior Physician since March 2020. She is also CEO of JBS Medicare Services in Nigeria, a specialist in elderly medicine, nursing & therapy service. Currently, it is the only Geriatrician-led private healthcare service in Nigeria.
She is the Chairperson/Chief Executive Officer of JBS Elderly Health & Wellbeing Foundation Africa, an organisation that focuses on enhancing the care and quality of life of the underprivileged older persons in Nigeria/Africa. The foundation has launched its "Adopt A Gran" programme in Lagos State, Nigeria to help the underprivileged elderly.
She graduated from Medical School in Ibadan, Nigeria in 1991 and did her house jobs at the University College Hospital, Ibadan before moving to the UK to complete her specialist training in Geriatric and General Medicine. She has over the past 20 years acquired a vast amount of experience and expertise in the management of all geriatric medicine conditions including managing Dementia, Parkinson's Disease, Pressure Ulcers, Stroke, Incontinence, Mobility Issues, Heart Disease, Falls and Diabetes.
She is passionate about mentoring younger medical professionals and has participated in several mentoring schemes. She participates in the supervision and training of junior doctors and medical students in her current role. She is passionate about and noted for delivering excellent medical care.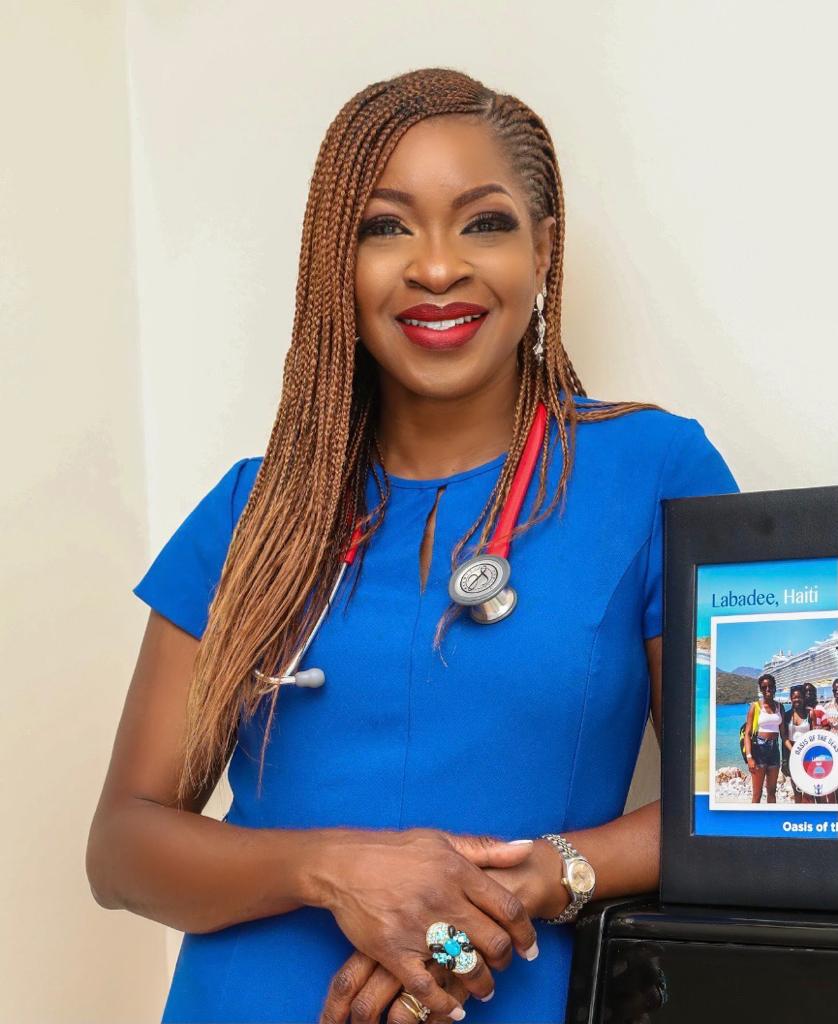 She is a notable speaker on Dementia prevention and has featured on several radio and international TV programmes.
In 2017, she was appointed as Visiting Consultant Geriatrician at the CTA Geriatric Centre, UCH, Ibadan by the Honorable Minister of Health of Nigeria. She had lectured at the Annual Basic Certificate Course in Geriatric Medicine which is held at the University College Hospital in Ibadan and she is the editor of the "Healthier Aging Digest", a quarterly e-newsletter on Healthy Aging. She is the convener of "The Healthier Aging Conference" which had its first event on the 1st October 2019, in Lagos, Nigeria & which now holds annually.
She is an avid traveler and has numerous posts on travel and lifestyle. She has traveled to all 7 continents including Antarctica and 58 countries in total. She is married to a Consultant Obstetrician/Gynaecologist and she is a mum of 4. Years